If you want people to find your business, you need to focus your efforts on boosting your brand's online visibility. This means your website has to be properly optimized for local search. Here are a few simple things you can do:
[DOWNLOAD]
3 Challenges You'll Face with Local Search in 2019
We took a look at some common challenges businesses face when it comes to local SEO strategies and narrowed it down to these three things. Later, we provide tips on how to boost your search rankings.
1. Following Google's rules for ranking can be hard
Here's the thing. Google controls the vast majority of content people see. Therefore, ranking on local search results means following their rules, which can be challenging. Here's why.
Google regularly makes changes to their local search results to provide users with the most relevant information for each query. How can you make sure your website doesn't drop in organic search rankings?
The answer is, you need to keep up with Google updates. Whether you like it or not, SEO is a never-ending process and there's always new trends and techniques emerging. This is why it's important to make the information on your website locally relevant, so you can get more traffic and conversions.
2. Competing with fake local listings
Yes, you have read correctly. The Wall Street Journal reported that approximately 11 million fake businesses show up on local listings and pretend to be nearby. How does this impact real businesses like yours?
These fake listings are pushing real businesses further down the local search results, and ultimately hurting both companies and consumers. Although Google says it plans to fight these scams, the report suggests the search giant is profiting from local businesses who are now turning to paid ads to win back their search visibility.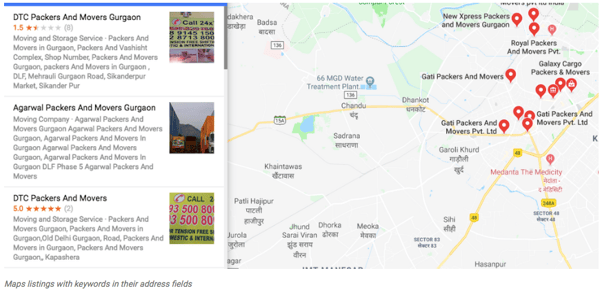 Photo credit: Local Guides Connect
3. Properly optimizing your website for local search
If you don't have a well-oiled inbound marketing team, the time or knowledge required to power your website properly, you might not get the traffic and conversions you're hoping for.
Everything from clear calls to action, useful content, page titles and meta descriptions to local keywords, a location map and business address are all key factors in ranking for local search.
Beyond that, your pages should work well on mobile screens, load fast and have a responsive design.
Click here to learn 5 ways to make your website mobile friendly
So how can you overcome these challenges and get your site to rank well in local results? Let's find out.
Tips On How to Keep Your Local Business Visible in Search Results
Here are some ways you can ensure your website provides relevant results, so that your local audience can easily find your business.
Engage locally
Joe Youngblood, a digital marketer, advises SMBs to diversify their local search presence and engage with their local community.
"Find popular social media accounts in the local area and engage with them - support non-profits, such as community radio, dog rescues, theatres and homeless charities."
He also adds, "You never know when Google or another platform will suspend your listing, so making sure you're gaining reviews on other sites consumers find while researching is important."
Add valuable info to your Google My Business profile
Take advantage of the following features, especially if you're a small business: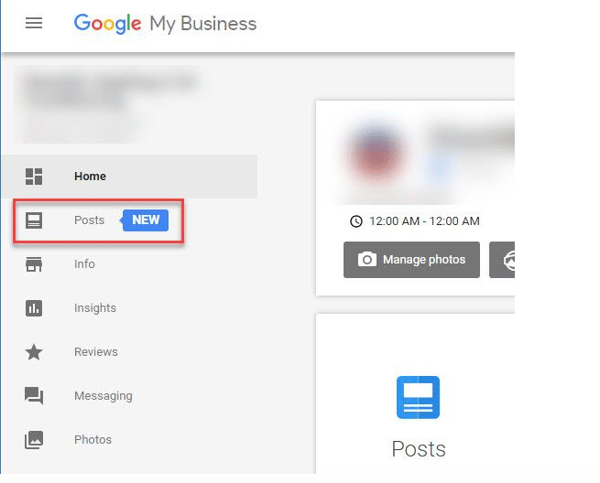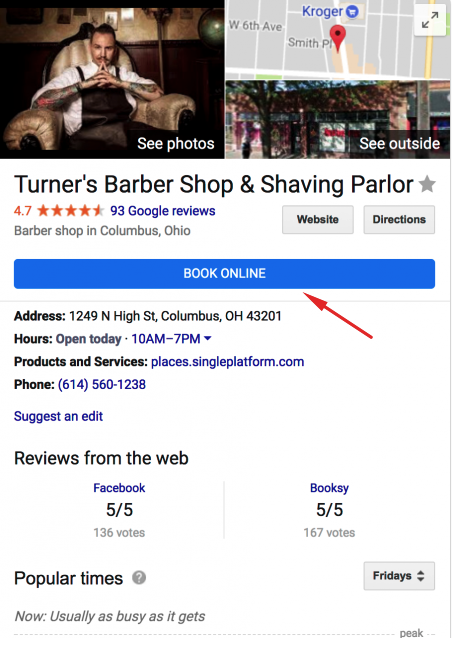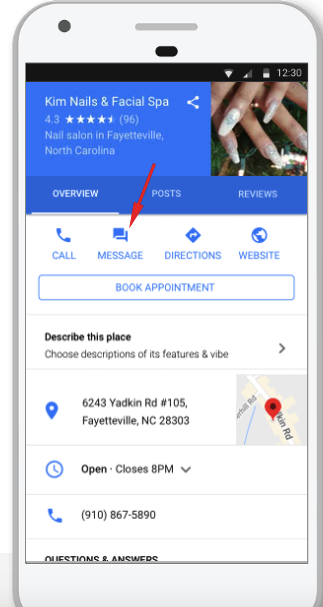 Test local search results
Check to make sure your business information is correct across the web, like your brand and street name or if the map pin is in the right location. Any misinformation could affect how your customers see your business and how well you rank in local search and map results.
Use paid ads to get your business to appear on the first page
Whether you have a tight or flexible budget, you can use paid ads to promote your business.
It's a good idea to invest in this type of advertising. Not only will your business appear at the top of search results, it's also a great way to get fast results and target local traffic. So, when a potential customer searches for a business like yours nearby, they will see your ad which they can then click on for directions to your location, number, website, etc.
Want to learn more about using paid ads? Check out this how-to guide on how to master Google Ads on a small budget.