If you're a small to medium-sized business using Google My Business, you can also take advantage of its Google Posts feature. It's a free and easy way to improve your business' local visibility. Google Posts allows businesses like yours to stand out and keep people in the loop by publishing helpful information, such as your open hours, product updates, announcements and events.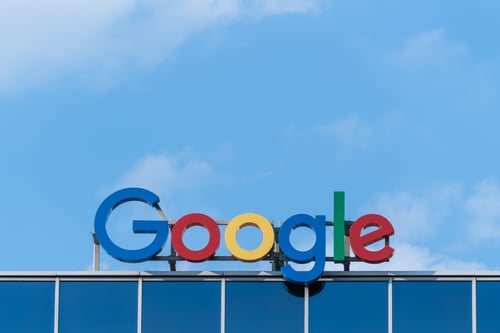 [DOWNLOAD]
Your Google Posts will appear in Google search and maps results and expire after 7 days. Your promoted events, however, will disappear only after the event ends.
According to Google,
82%
of people find information about local businesses with a simple search.
With Google Posts, you can better engage with both your customers and people searching for businesses like yours. Here's how:
Announce your daily specials, current promotions, offers and news about your business that can steer people to take advantage of your offers.

Let people know about upcoming events.

Feature top products and highlight new arrivals and recent achievements.

You can even give them a one-click path to make a reservation, sign up for a newsletter, learn more about your offers, or even buy a specific product from your website.
Neat, right? Here's what a Google Post looks like:

Learn more about local search marketing in 2018 in this article.
Google Posts Best Practices
1. Your title can have up to 58 characters. Be clear in your description.
Write 4-5 words describing your offer's value and benefits. It needs to be compelling enough to grab someone's attention. Do you want to announce an upcoming event? Is your offer time-sensitive? Do you have a new product to promote? There's no use in stuffing keywords here as it won't improve your search rankings.
2. Upload a high-resolution and engaging photo to go with your Google Post
Google recommends that the minimum image resolution of your photo should be 720 pixels by 520 pixels in PNG or JPG format. Your goal is to boost engagement with an eye-catching image. So you'll want to avoid using a standard stock photo or an amateur taken with your phone.
3. Include a call-to-action
Whatever it is that you're communicating through your Google Post, you need to direct people to the action you want them to take. Depending on the nature of your Google Post, include a clear call-to-action, such as "Buy," "Book online," "Visit," "Call," or "Learn more."
Good for Business
Think of Google Posts as free advertising for your business. You can use it to create excitement, value, urgency, improve sales or even your reputation. To learn how to create Google Posts, visit their support page.
Keep in mind that Google My Business along with Google Posts are free. It requires little effort to help you reach new customers and making sure they're getting the right information.
We've put together a local SEO to-do checklist for your business. Check it out here.
Looking for your next customer? Download our free guide and find out effective lead generation tips and strategies.