Did you know that HubSpot integrates with hundreds of third-party apps? It's true! You can connect the tools you need to your HubSpot account like SurveyMonkey, Eventbrite, Zendesk and many more to help you save both time and money, and be more efficient.
As a marketer, I can't emphasize enough the value this brings to any team. Being able to combine HubSpot with another software allows you to sync your data from different platforms in one place, boosting your sales and marketing efforts for better results and a more streamlined user experience.
With a plethora of options to choose from, we thought we'd share our favorite HubSpot integrations that help make your life easier.
[DOWNLOAD]
1. Google Apps
Imagine what you can achieve when two great platforms come together. HubSpot integrates with Google to give you a simple and seamless way to enable you to work more productively and collaboratively.
Connect your inbox with your HubSpot account. As one of the most popular integrations, you can manage your emails and conversations more easily:
Log emails sent from your email provider in HubSpot with one click

Track emails that have been opened or clicked in real time

Quickly access templates, meetings, sequences and more straight from your inbox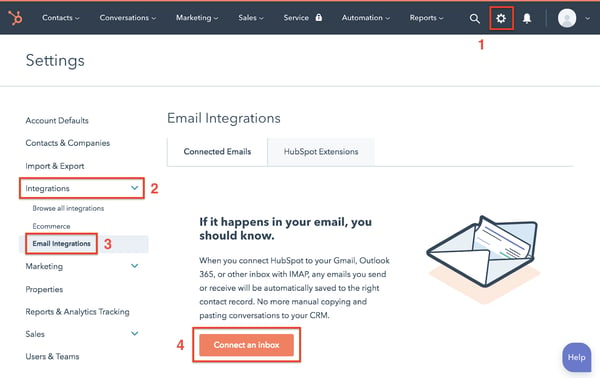 More than half of HubSpot users already use Google's online advertising program to create and run pay-per-click (PPC) ads. When it comes to reaching audiences to get them interested in your products and services, this is a highly effective way for businesses to generate leads on a tight schedule and budget.
The integration between HubSpot and Google Ads allows you to:
Create ads inside HubSpot

Track conversions and your ROI

Manage your ads in the same place you manage all your marketing activities
Available through your Gmail account, Google Calendar helps you stay connected with your team, potential and existing clients. With easy scheduling and sharing features, this planning tool combined with HubSpot is a big timesaver.
Here's why:
You can simultaneously book a meeting in HubSpot, create a calendar event for that meeting, and send meeting invites

When you create a meeting event in Google Calendar with a HubSpot contact, the event will appear on their contact record timelines

Prospects can book a time that works for both of you, which helps you cut down on back and forth emailing and saves you time
We love using heat maps. They're a powerful way to understand how your website visitors engage with your content and what's not working. If you haven't used them before to analyze visitor behavior, you could be missing the mark when it comes to making any necessary changes to improve your landing pages for increased conversions.
Aside from seeing what your visitors do on your website, you can use Hotjar polls to get their opinions on your offers, product features, website design, etc.
For this reason, HubSpot and Hotjar are among our favorite integrations. Here's what you can expect from it: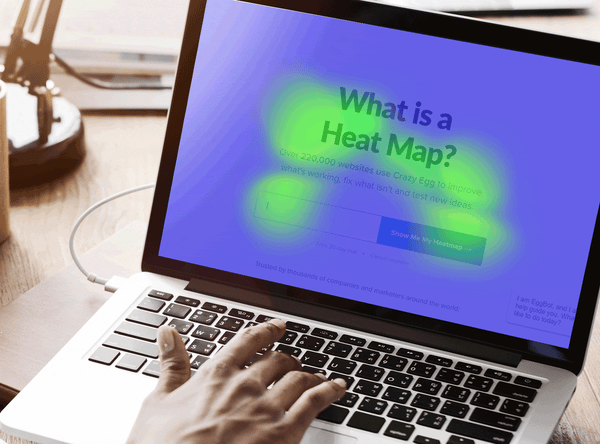 It's easy to see the advantages of using online surveys. The opportunity to conduct research with a platform like SurveyMonkey allows you to get valuable feedback and turn that data into actionable steps to improve your customer experience, map journeys, or develop your buyer personas.
Use this integration to:
Segment contacts based on their survey responses

See a contact's survey data in the timeline

Send a contact's survey data to a sales rep (using Salesforce, for example).
Salesmsg lets you send and receive texts straight from HubSpot. All you have to do is connect it to the HubSpot Workflows automation feature, and use your local phone number to send out personalized text and picture messages.
Here's a great way to engage with leads and grow your sales, while saving time and providing a more human touch!
Wish you could manage sales documents and proposals in one place? If so, this integration is for you.
With PandaDoc, you can create, track, e-sign and send any sales doc within HubSpot. This will help move your deals along faster and more easily. You can even store testimonials, videos, images and case studies in its content library so that your sales team can simply drag and drop them into their proposals, contracts or quotes.
Itching to Try HubSpot?
If so, you've come to the right place. We've implemented and configured many HubSpot portals for businesses, including building landing pages, workflows, writing content and much more. We wrote a blog article about what you can expect from the setup process here.
In the meantime, click below if you're interested in giving HubSpot a try to boost your sales, marketing and customer experience.