Do you know what people are doing on your website? If you're not using heat maps, you might want to take advantage of this powerful graphics tool to optimize your web design and content for your targeted audience. This way you can better segment your leads and guide them through the buyer's journey.
A heat map is a color-coded visual representation of your visitor's clicks and movements. You can actually see how visitors are engaging with your website and what they're looking for. And it allows you to analyze their behavior by tracking the links they're clicking on and the areas on which they're moving their mouse.
In fact, they might even be clicking on an area that may not be a link. Your aim with heat mapping is to gain insight into consumer interactions on your website and consider the results.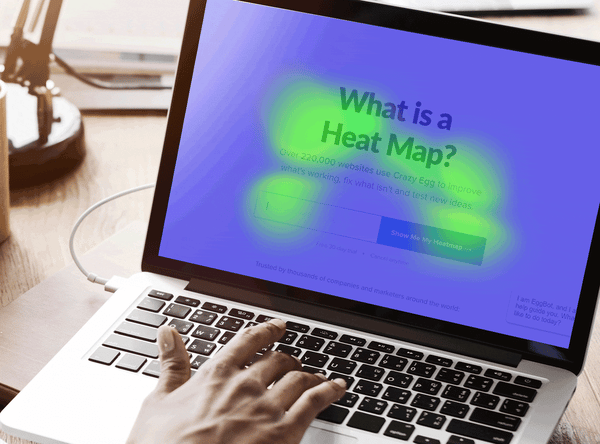 What's Hot, What's Not
This kind of interaction with your site's visitors is an important strategy for your business growth opportunities.
By pointing out what content on your website is underperforming, heat mapping will teach you to find other methods to improve or change details of your site.
For example, if you see that your ad is being overlooked, consider the following possibilities that may be contributing to this:
The ad is not placed strategically on the page
You're using the wrong colors
The ad is cluttered among other images
With these findings, you'll be able to decide on a different method to drive traffic to the ad. The results you get with heat mapping are close to 100 percent accurate.
Test and Tweak
Looking at your web pages through the eyes of your visitors will help you improve user experience that will ultimately affect conversion.
What elements on your web page is getting the most attention (or the least)? Are you using color-contrast that guides your visitors to an area on which you want them to focus? Can visitors easily locate the call-to-action on your page?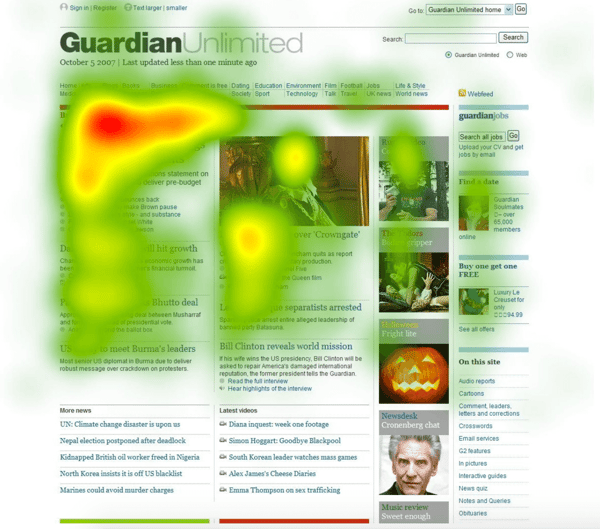 This study found that previewing your blog articles instead of showing full articles on your blog page will make visitors read more of your content. As you begin to understand how visitors react to your content, you can test and tweak in real-time the elements on your web pages so that you can optimize user experience and graphic layout to maximize your results.
Get Started with Heat Mapping
Here are a few easy-to-use heat map tools to check out:
First impressions are important and the same applies to your website. So, what does it really take to have an outstanding website that drives visitors, leads and revenue?
This free guide will tell you what you need.