While HubSpot simplifies internet marketing with great tools and features, it can be overwhelming to set up yourself. It involves more than just installing tracking codes, setting up domains and content settings - all of which we do.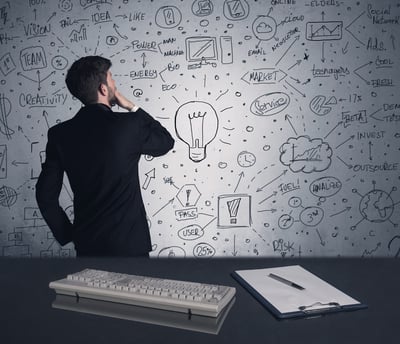 You also have to implement and configure a HubSpot portal properly, and align it with your specific needs and objectives. Why not relieve yourself from that burden and let someone else do the grunt work for you? Don't worry, we promise that once you're up and running, HubSpot is super easy to use.
As a long time HubSpot partner, we've implemented many HubSpot portals for clients. One of the most common questions we receive by people is:

What's the setup process like for HubSpot?

So we decided to put it in writing and tell you a little about how we set up our clients' HubSpot portal for success. Check it out.

Your HubSpot setup is quite complex. The time it takes to implement and configure a portal varies on a case-by-case basis. The setup process includes integrating the CRM, going over buyer personas, building landing pages, workflows, lead scoring, writing content, designing and much more. Plus you don't want to be left to your own devices without any proper schooling. Therefore, we educate clients about Inbound Marketing and HubSpot.

During our kickoff call, we determine what your goals are, and based upon those, we customize your retainers, plus your portal audit. The entire process can take anywhere from 15-30 days.
Here are just a few components in the setup process that we pay close attention to. Feel free to ask us about the setup process for HubSpot.

Blog

Blogs don't require technical skill, just strategy and a marketing mind. After performing quite a few content audits, we see the same blog-related issues. Here's what we mean:
Clear calls-to-action (CTA). What is it that you want a visitor to do upon landing on your blog article? As much as your blog's goal is to inform, engage and distinguish your business from your competitors, it also needs to convert visitors into leads. You should place a CTA button above the fold to make it easy for visitors to "Download Our eBook" or "Try It Free!"
Use quality images. You can't expect people to sit down and just read words. Humans are visual creatures by nature. Fortunately, there are lots of great sources for

free quality photos

.
Add social media options. Want exposure for your blog? Looking to grow your brand awareness? Make sure your social channels are up to snuff so that people get a good impression of your business.
Thank You Pages

You're probably well aware that a thank you page appears after the visitor has hit the submit button on your landing page. All too often, this page doesn't get the attention it deserves. Always include the next steps on a thank you page to increase your chances for conversion. Here are 9 best practices.

Internal Linking
You need to make your most important pages easy to find. This involves being smart about internal linking and figuring out which of your pages you want to link to and from. We see quite a lot of blogs that don't link back to other previous blogs or to a page on the site (e.g. homepage, "About Us" page, contact page). The best way to start is by looking at your entire site and find pages that can relate to both your copy and CTAs.
Next Steps
There's a lot more where this came from. Have a specific marketing issue? Get a free assessment. In the meantime, check out our eBook: