As you know, Google is always changing and evolving. In fact, the company rolls out 500-600 changes to its search algorithm in a year. Here's a recap of the month's newsworthy items - some of which could have a potential impact on your marketing efforts.
Google Announcements You May Have Missed

1. Google+ Is Shutting Down

Google announced that they will be killing its social network Google+ for consumers following a data breach.
The company discovered a glitch within Google+ that exposed private profile data of about 500,000 users, including name, occupation email address, gender and age. The bug had been active between 2015 and 2018. Although it was patched in March 2018, the company chose not to publicly disclose the breach until a report from the Wall Street Journal revealed the news. As a result, Google has decided to end its social network over the next ten months, instead of work to make it more secure. Learn more >>
[DOWNLOAD]

2. New Tools in Google Assistant Can Help Marketers
Google Assistant is an app that helps you manage tasks like book appointments, make reservations, control other devices using your voice, and buy products or services. While the app is designed with the consumer's needs in mind, the latest update features new tools for marketers and business owners!
You can now create visual and personalized messaging user experiences. For example, you can reply to different user requests or queries with GIFs, photos and videos. If your business sells product bundles or service subscriptions online, you can now allow users to buy a paid add-on or subscription through Assistant Action. Learn more >>

Another way Google can help you boost your business' visibility is with Google Post. In another blog, we talk about how you can use this free tool to better engage with people that are searching for businesses like yours.
3. An Easier Way to Control Your Data

Before, you had to visit a separate account settings page in Google to clear your search history. Now, you can control your security settings directly from the search page in your Google Account.

Here's a visual of the new update: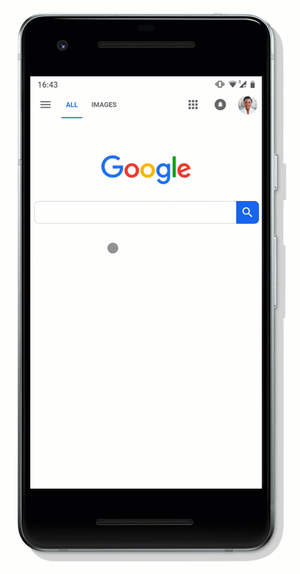 After clicking on "Your data in Search" in your Google Account menu, you can review and delete your recent search activity, as well as access your privacy controls more easily. Learn more >>

4. Stricter Rules for Accessing Gmail Data

Google rolled out new rules for third-party apps that want to access users' Gmail inboxes. This means these apps have limited access to user data. For marketers, this could affect their marketing efforts in that they cannot access user data through certain types of apps for the purpose of ad targeting, market research or email campaign tracking. Here'e a list of the types of apps that are allowed to request access to Gmail user data:

Struggling to Keep Up with the Ever-changing Marketing Landscape?
It's not easy to stay on top of continuous Google updates, especially when you're trying to charge forward with your marketing efforts. That's why we're here.
Need some direction in your marketing strategy for your business? Ask us anything.