4 Areas to Look At in Your Website Audit
7 min read
Feb 15, 2022 5:00:00 AM
When was the last time you audited your website?
As the driving force behind converting people from simply being interested in your products or services to actually buying from you, it's crucial that your website is working exactly the way it should to help you reach your goals. If it isn't functioning properly, then all of the time, money, and effort you're putting into your inbound marketing strategy to drive people to your website is going to quickly turn them away, leaving money on the table. Yikes!
That's where a website audit comes in–it gives you insight into various areas of your website that can be improved to ensure that you're achieving your goals. If services/products, your personas/customers, and your resources have changed, so should your website–so if it's been a while since you last really took stock of your website's performance, let's dive into what conducting this audit entails.
For a majority of my clients, I start off with a portal and/or website audit where I look for quick changes that we can implement right away to start to get conversions. I am going to let you in on my secret - here are just a couple of things that I look for right off the bat right when I pull up a website.
For 10 quick win strategies be sure to download this resource:


Checking Technical Features
First things first: Before you can even begin making changes on your website, it's important to check that all of the technical features are working. What does that include?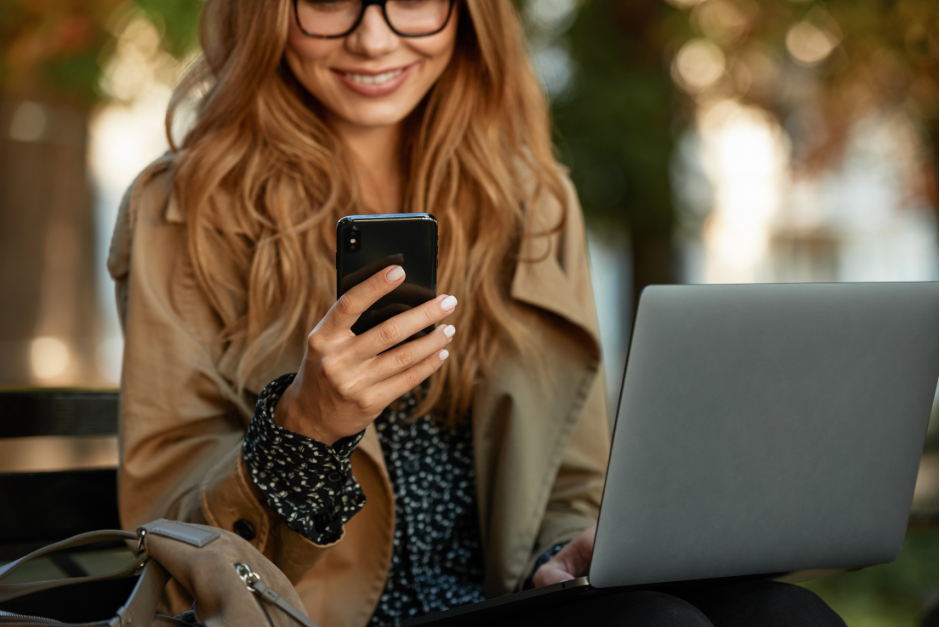 Mobile Responsiveness
According to TechJury, up to 70 percent of web traffic comes from mobile devices. That means that if your website isn't mobile-friendly, you're going to quickly miss out on website visitors who will access your site via their mobile device. Ensuring that your website functions properly on a mobile device is just as important as ensuring your website functions properly on a computer.
How do you know if your website is mobile-friendly? Use Google Search Console's free Mobile-Friendly Test.
Broken Links
Nothing is more frustrating than clicking a link from a website, a social media post, or another source and seeing that it leads to a broken link. There's no quicker way to encourage people to leave your website than that! That's why it's important to consistently monitor your website for these error messages so that if one does arise, you can take action.
How do you find broken links on your website? Plug your domain into Ahrefs' Broken Link Checker and see if any populate.
What should you do with the broken links? Set up redirects for them so they lead users to relevant links that are live on your website instead. Here are instructions for creating redirects in HubSpot.
ADA Compliance
The CDC reported that 26% of Americans have a disability. With that percentage totaling 61 million people, it's important now more than ever to ensure your website is accessible to anyone who has a disability, creating a great user experience for all. This is going to help with conversions on your forms.
How do you know if your website and all of its content is 100% compliant? Follow HubSpot's web accessibility checklist and guidelines.
Technical SEO
What's one of the quickest ways people can find your website? Search engines. In order for your website to rank on these engines, though, you have to define how your web pages are crawled and indexed by them. That can be done through:
Robots.txt files or robots meta tags
Public and XML sitemaps
Internal links
Title tags
Meta descriptions
URL structure
Page organization
Keywords
Don't know where to start with your SEO and wondering what all of these terms mean? Don't worry, we have a checklist for you to follow.
Identifying and Implementing Changes for Conversions
Once you know for sure that your website is functioning properly technology-wise, you can move on to the next part of your audit and identify quick and easy changes you can make to your website that will allow for increased conversions. What should you pay attention to in this leg of the audit?
Calls-to-Action (CTAs)
Landing Pages
Blogs
Contact Forms
Taking just 2- 3 days to implement these small changes can allow you to start seeing changes right away and give you time to work on bigger campaigns for more conversions! Who doesn't love a quick win?
1. Calls-to-Action (CTAs) Placement
Calls-to-Action (CTAs) are lines of text or buttons that encourage users to take some course of action on your website. These CTAs may include:
Email
Call
Sign up for email list
Download
Receive a demo
Read more
And the list can go on. There are a few important questions to ask yourself about CTAs:
Are they located in relevant areas on your website? You never want to slap a CTA somewhere just to have it there–you want to ensure it's in a spot where the user is likely to take the action that you want them to. That includes having one in the top right corner of your website for a free demo or consultation as well as within the copy and at the bottom of the page.
Do they have an eye-catching design and captivating copy? If your CTA isn't appealing, it isn't going to work! Using colorful buttons with engaging copy is what influences users to click on the CTA rather than continue scrolling by, or worse, exiting out of your website entirely.
Do they offer a clear value proposition? People aren't going to click your CTA if they know they aren't going to benefit from it. Whether your CTA offers a free resource, a call, a demo, or something else, make it clear what it is so that users are enticed to learn more or get access to what's being offered.
CTAs should be located on every page of your website, and each page should, more often than not, have more than one CTA. These buttons are what make people sign up for a free trial or get on the phone with you, so if you don't have any or not enough, you're going to see a low amount of conversions. But please make sure they are relevant and not as I mentioned above just slapped on a page. For example, if someone is scrolling through a website page that is discussing email marketing, they will probably not be clicking on the CTA to download your Social Media Guide.
2. Landing Pages
Landing pages have one goal and one goal only - to capture someone's contact information. Landing pages are the reason why users convert. Whether you want users to purchase your software or download a resource to get them on your email list, all landing pages must have the same features to increase those conversions.
How does that happen?
Remove navigation bars, as they're distracting to users and encourage them to click elsewhere, preventing you from reaching your goals and even costing you money.
Include clear and concise headers and subheaders, as these are the text lines that users will typically see first once landing on your page. If these headers don't accurately give insight into what users can expect to learn about from that page, the users will leave.
Use compelling button copy to influence users to take action on your CTAs. "Grab Your FREE Money-Saving Checklist" is much more powerful button copy than "Click Here for the Checklist." You want to draw people in, and including enticing language is a clear way to do that.
Incorporate positive testimonials or reviews. If you want to convince someone to buy something, you need to show them why they should buy it–and that includes sharing the positive experiences that other customers have had from using your product or service.
Share a form that is asking just the right amount of fields/questions (you can use progressive profiling, too).
Although these changes seem minuscule, you'd be surprised to know that they make a world of a difference when implemented.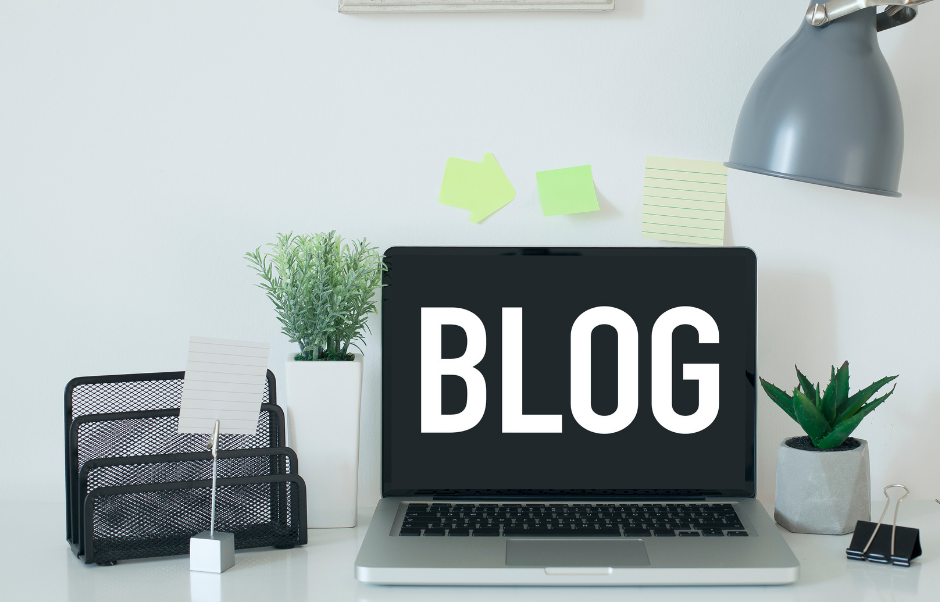 3. Blogs
If you don't even have a blog, or you haven't published a blog post in a while, that would be the first place to start: get blogging! But even if you have a blog, if you're not setting them up properly, you're not doing your content any good.
All blogs should include:
Keywords
CTAs within the blog copy (in-line CTA's) and at the end (sharing a free resource that's related to the topic of the blog, offering a free consultation if it's a decision stage blog, etc.)
Headers, bullets, and visuals for readability (as Neil Patel shares, images draw people in emotionally and help build trust)
You should especially be doing this for the top 10 blogs by view. If those blogs are getting that much traffic, you want to make sure you're capitalizing on that traffic and capturing the interested users while they're there.
4. Contact Forms
Not everyone wants to pick up the phone and call or pull up their email to send a note. Sometimes, people find it easiest to just fill out a contact form while they're currently on the website. Especially if your contact information isn't easy to find, allowing people to conveniently fill out a form to get in touch with you is the easiest way to maintain their attention. The contact form doesn't need to be sophisticated–simple fields for name, email address, and message will suffice (and they may even provide more conversions, as not everyone wants to fill out a lengthy form!).
Are you ready to start making changes to your website to increase those conversions? Remember to check for the functionality of the technical features of your site first, and then once confirmed that everything is working smoothly there, start to look into the quick and easy website changes you can make.
Want to learn more? Get access to our free "25 website must haves" download.