You can have the greatest blog post and attract the perfect audience for your business, but if there is nowhere for them to convert, then you won't benefit from it. Even if you do have a call to action (CTA), you have to make sure it's one that attracts the eye enough for people to click on it. So how do you create an actionable CTA? Let's take a look.

[DOWNLOAD]
Pick a Goal
You want to have one specific marketing goal in mind so that you can build your CTA accordingly. It could be based around social media marketing if you're trying to build your followers or around an upcoming webinar you want people to sign up for.
But no matter what, you should only choose one so that you don't confuse your audience. No one's going to take more than 5 seconds to try to figure out what the offer is. And don't forget to provide a link that will take a prospect right to what you are promising them.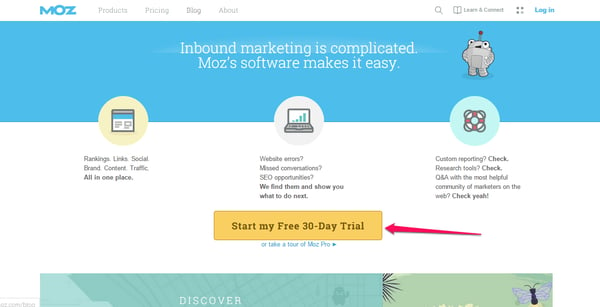 Make It Short
People's attention spans are growing smaller and smaller each year and chances are the first thing a person sees is not going to be the CTA. That means by the time they get to the CTA, they could be tired of reading and ready to click away.
So you don't want to make anything that's too long or too outrageous. If someone has to scroll down while reading it, it's too long. If they have to change pages, it's too long. You also want your lettering to be in bold so that it's easy to notice and read. Don't make them work for it, just make them want it. Here are some great examples: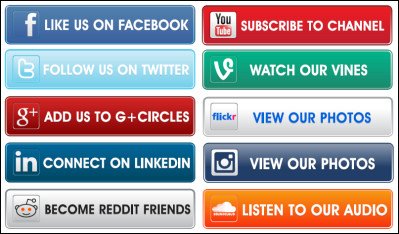 Use Actionable Language
Most CTAs have verbs and those verbs can either be passive or demanding. You want to coerce someone to do something and in order to do that you have to seem strong and confident in your language like in the example here: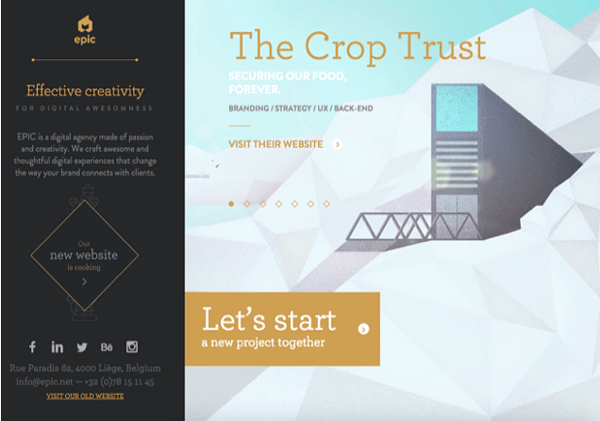 If you want someone to message you, then tell them to message you. Don't dance around the statement by making it passive, be direct and say "Message us today". This will also make your language very clear and concise, which is exactly what audiences want.
When you put a time restraint on it, it adds a sense of urgency. So words like 'today' or 'now' are more convincing than 'anytime' because they won't feel like they can come back to it, and will click on it immediately.
Be Informative

Tell them exactly what they're getting by clicking on your CTA. Don't try to be mysterious or trick them into going to your landing page because they aren't going to sign up for anything or download anything if they aren't being told exactly what they're getting from it.
You're looking for commitment and there's no commitment if there isn't clarity. Also, it breaks down the trust you're trying to build between your audience and your company if they feel like they aren't getting what they're promised.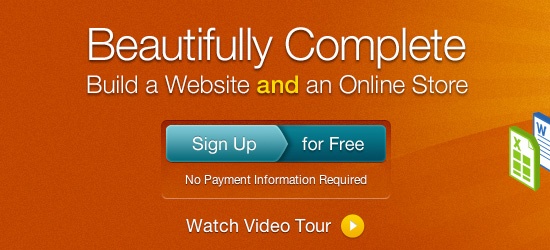 Balance Your Colors & Your White Space
You want to use bold and attractive colors so that you catch the eye of your audience, but you don't want it to be too overwhelming.
The way to find that balance is by keeping the words to a minimum, but making them pop with color and having a picture to go with it. If you take a quick glance over your website page, you should be able to spot it immediately and you should know what it's offering just by skimming it. If you have to invest time into finding and understanding it, there's too much writing and too little color.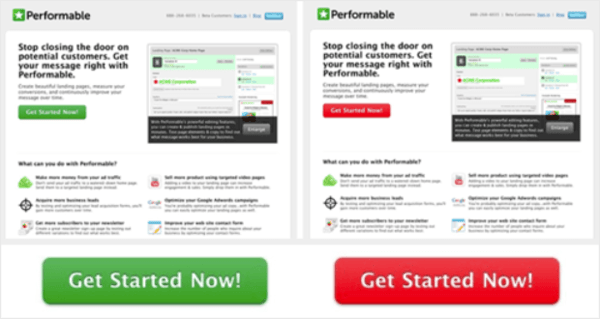 Photo Credit: HubSpot
Over to You
CTA's are extremely crucial to gaining more leads and if you create the most actionable ones, you will see an increase in your lead generator, but keep in mind that actionable CTAs are not the only part of your inbound marketing campaign.
If you want to learn more about improving your inbound marketing strategy, download the free eBook below!