Let's face it. If you've let your marketing efforts fall to the bottom of your to-do list, your business isn't going to go anywhere. Without a marketing plan, you'll have a hard time converting new customers, stay ahead of the competition and achieve your business goals.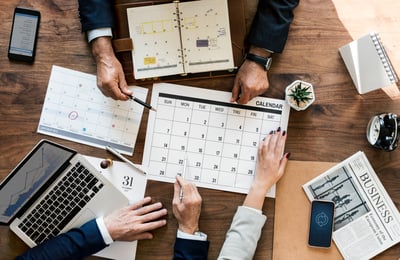 Fortunately, it's not too late to get your marketing off the back burner and fit for business. Content marketing is constantly changing and reshaping industries. So we've put together this list of marketing trends that we anticipate for 2019.

[DOWNLOAD]
Which of these trends do you see implementing into your business marketing strategy? Check them out.

Marketing Trends to Bring Your Business into 2019

1. Voice Search: ComScore predicts that 50% of all searches will be done via voice by 2020.
You've probably noticed your friends and family using their smart speakers like Siri and Cortana. Integrated into smartphones and tablets, people are using their digital assistants more than ever to conduct voice searches.
While the voice search trend is growing in popularity, companies across the business world are catching on. Walmart, for example, is taking advantage of voice search marketing by partnering with Google on a deal to let consumers "voice shop" through Walmart's Easy Reorder program via Google Assistant.
Looking to optimize your website for voice search in the year ahead?
A good place to start is with your company's search engine optimization (SEO) strategy. Tailor your SEO for voice search by focusing more on long-tail keywords. We understand that it can be hard to determine what phrases your audience uses to search for products and services like yours. In our previous blog, we list free resources that can help you find out which keywords you should use to better target your consumers.
2. Chatbots are helping businesses stay competitive by personalizing and increasing customer engagement, and automating as many processes as possible.
According to Facebook IQ, 8 billion messages are exchanged each month between people and businesses on Messenger. While messaging is transforming the way we communicate, so are people's expectations when it comes to connecting with businesses.
With chatbots, you can open the door to more opportunities by improving the way you interact with your potential and existing customers.

If you're interested in adding a chatbot service to your website but don't where to start - no worries. There are tons of resources that can guide you through the steps, including how to identify the opportunities for a chatbot.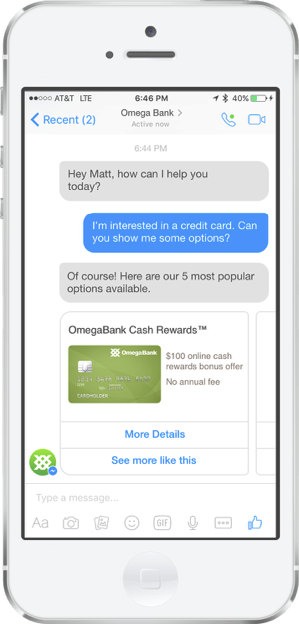 Photo credit: Astute
3. Long-form content can increase user engagement, credibility and Google ranking.
Articles of around 2,000 words or longer have been proven to perform better in terms of SEO, reader engagement and visibility. If you decide to add long-form content to your inbound marketing strategy in 2019, It's important to remember that it's all about providing value. That is, quality information to educate your target audience and demonstrate that you are an authority on the subject.
Interesting insight: Long-form content gets more social shares than short-form content. The below chart shows that content of 3,000 to 10,000 words gets the most average social media shares.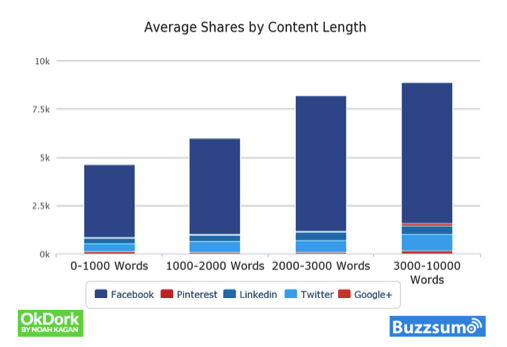 Hire the Right Marketing Superstar to Join Your Team
Is one of your business goals in the new year to hire talent to boost your marketing capabilities? The best Marketing Specialists are found with the help of an effective job description template. Download our free template below.