You can often tell the difference between a good blog and a bad one. Here are three ways that a business blog can miss the mark when it comes to attracting and converting qualified leads: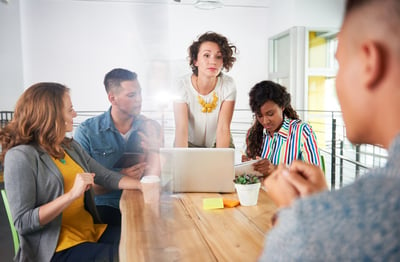 It doesn't address the right topics.

It's not written with the target audience's needs and pain points in mind.

Wrong or lack of promotion strategies.
[DOWNLOAD]
If you haven't hopped on the blogging bandwagon yet (blogging works in any niche), you're missing the opportunity to increase traffic to your website, build trust and connect with customers. Wondering what's the golden rule of thumb for best blogging results? Read on to find out how to build your blog strategy.
According to a

2018 study

by Content Marketing Institute, organizations who have a written content strategy report higher levels of success, compared with those who have a verbal strategy only, or none at all.
Try any of the following free keyword research sites or content ideas tools to find out what your consumers are searching for on the Internet, so you can better target them in your blog articles. With these, you can:
Find out which keywords pertaining to your industry have the highest search volume.

Choose the best keywords for your blog content based on your industry and what people are searching for.

Plan your content calendar using long tail and short keywords.

Rank higher in search engine results pages like Google.
3 Sites to Use for Your Blog Strategy
1. Google Search
Though not a site, but a search engine, we couldn't leave Google out of the equation. You can easily find out what people are searching in Google based on a specific topic. You want to know what words and phrases they're using in their queries. To find out, simply type a few targeted keywords in the search box and a list of results will appear underneath your search. Google's suggestions will give you an idea of what keywords and topics to target in your blog content.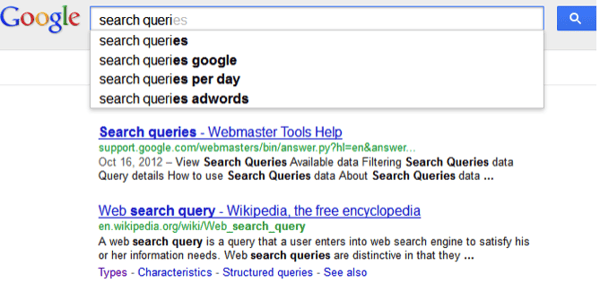 2. WordStream

WordStream's Free Keyword Niche Finder is a tool that helps you find keywords for your niche. You get 10 free searches up-front and one free search per day after that. You can also have a list of keywords sent to your inbox for free.


Answer the Public is an awesome and clever consumer insight tool. Type in a word(s) and it gives you a combination of suggested results from Google and Bing. You get an overview of what people are typing in search engines, and your results are categorized by key questions such as, what, where, when, why, etc.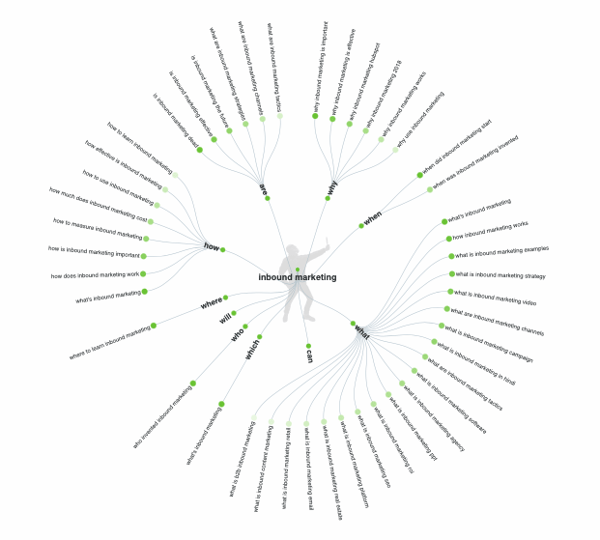 Check out this guide on how to properly use Answer the Public in your content strategy.

Attract the Right Talent
These are just some of the free sites and tools we use at our inbound marketing agency and recommend as a way to develop an effective content strategy to grow your business.
Are you on the lookout for fresh and passionate talent to join your team and contribute to the success of your content marketing efforts? Check out our free template below. It will help you create a detailed job description for an inbound marketing expert and set the bar high for your next hire!