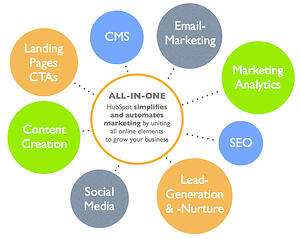 Founded in 2006 by MIT grads Brian Halligan and Dharmesh Shah, HubSpot was born from the observation that traditional marketing methods were broken. Living in a changing consumer world, Halligan and Shah found that businesses were stuck in an analog era. And thus the mission statement: "It's time to replace the world's annoying, interruptive marketing with personalized inbound marketing — marketing people love."

With over 11,000 customers (UPDATE: 16,854 as of Sept 30th), 1,500 partners and $77.6 million in revenue in 2013 (which grew to an expected $179.5 million in 2015), they're doing something right.

What does HubSpot do?
Buyers have taken control of the information they choose to consume. 86% TV commercials are never watched, 44% of direct mail is left unopened, and there are over 200 million numbers on the Do Not Call List. People don't want to be interrupted from their daily lives by marketers or salespeople. They want to be helped. Inbound is about pulling people in by creating interesting content and sharing useful information.

In order to figure out the kind of content that people do want to engage with, you need to communicate with them and track their online activity. Effective inbound is comprised of a combined effort of SEO, blogging, social media, segmentation, personalization, marketing automation... oh my! While the concept of inbound is simple, combining these tools and management systems in a comprehensive way is trickier. With HubSpot, every tool you need to launch and manage an inbound campaign is integrated on a single platform. You can see every interaction you have with your customers from the moment they become leads, allowing you to better attract, convert, and delight them.

Where Responsive Inbound comes in
Responsive Inbound Marketing is a certified HubSpot partner, so we have an expert understanding of exactly how the HubSpot platform works. Founder and CEO Lindsey Framer created Responsive Inbound Marketing on the basis of a real need that she encountered as a Channel Consultant at HubSpot, which is that of a genius content creator and liaison between the HubSpot portal and you. Informed by extensive training in HubSpot COS and inbound methodology, Responsive Inbound specializes in the creation, implementation, and execution of inbound marketing strategies for start-ups and enterprise companies, generating real results for our clients. (Like the results found in this inbound marketing case study.)

With our inbound knowledge and HubSpot's innovative portal, Responsive Inbound and HubSpot go together like PB&J! (Is it lunchtime yet??)

"Responsive Inbound Marketing has proven their ability to deliver inbound expertise and results to their clients" — Sarah Posnak, HubSpot Channel Account Manager.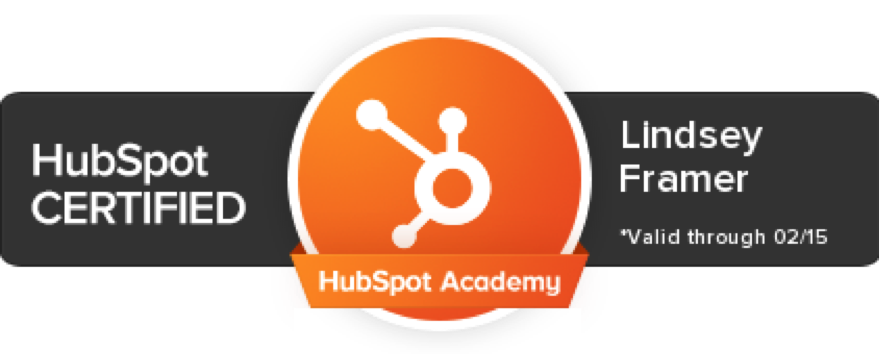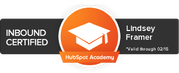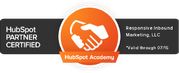 Want to optimize your implementation of HubSpot for your company? Looking for inbound marketing help in Boston? Responsive Inbound Marketing can help, but maybe you should hire another in-house marketer to manage hubspot for you... that's why we published this white paper comparing the pros an cons of hiring an in-house marketer vs an agency.