Online videos, pictures, screenshots, GIFs, slide decks, infographics—these are the types of visual content that'll take your marketing campaign up a level. Why? For starters, visual content generates 94% more views, and is 50 times more likely to make it to the first page of Google.
In other words, visuals can help yield better results for your business.
Explore all the opportunities and business benefits that visual elements bring to the table. Keep these in mind as you plan your next marketing activities.
Keep It Visual. Here's Why.
1. It grabs attention
That's because people love great visuals. When you find the types of visual content that works most effectively for the promotion of your brand, products or services, you'll be reaching a large percentage of your audience. In fact, 65% of the population are visual learners.
Google uses this 1-minute video to show how customers are using search.
2. It increases social engagement
Also, visuals tend to get more shares, which helps boost your exposure. You never know what will resonate with people, but a good rule of thumb to ensure your content is shareworthy is to make it relatable. If you want to use images in your campaigns, check out design tools like Canva and Pablo to help you make the process easier.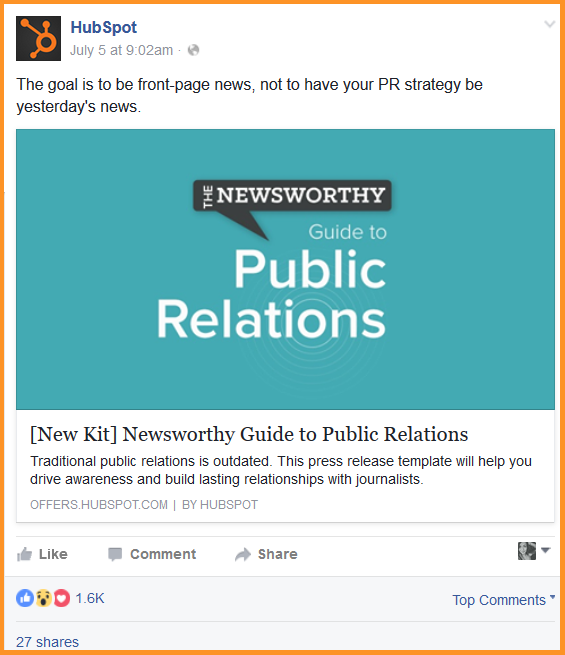 HubSpot shares guides on social networks in order to reach their target audiences.
3. It generates more views for your posts
With so much content out there, it can be hard to stand out. When people scroll through their social media feeds, pages, or even an article, most of them skim read. Visual content can make an impression and as a result, help boost conversions in every stage of the sales process: attracting prospects, generating leads and closing a sale.
87%
of marketers say video has increased traffic to their website.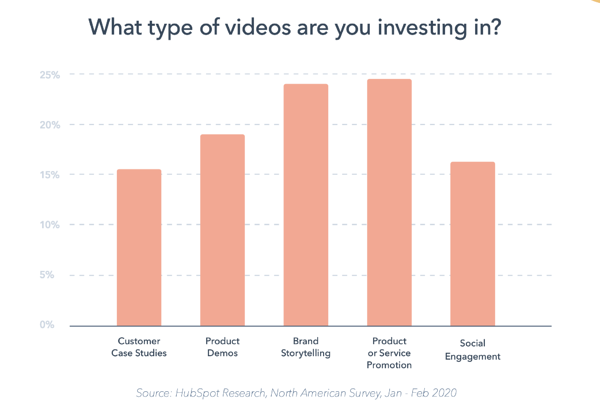 Source: HubSpot
4. It communicates more information, more effectively
When you convey a message or information in forms that can be seen, it can have a stronger impact on your audience and drive them toward your desired action. Just think what a visual representation of your product or case study can do for your brand awareness.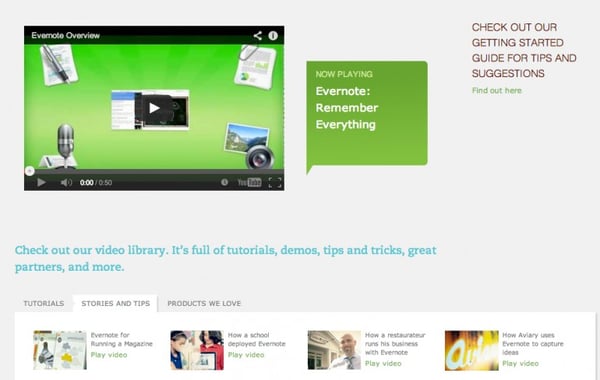 Here's how Evernote uses video in their visual content marketing.
5. We remember what we see
In fact, people retain 95% of information when they watch it in a video, compared to 10% when reading in text. Which is why oftentimes, videos are key to getting your message to stick with your target audience.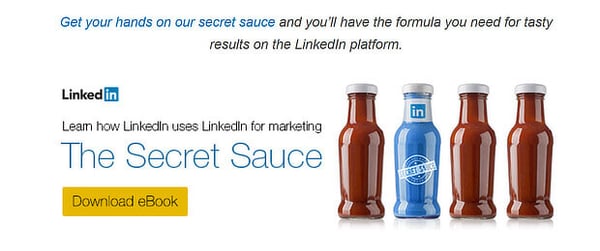 LinkedIn does a great job of using a memorable image to promote their eBook.
6. It's easier to understand
Anything that's self-explanatory, easily digestible and that doesn't require any time or effort to consume can capture your target audience's attention within a short window of time.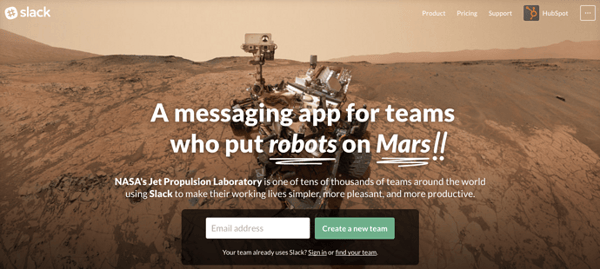 Check out how Slack uses visual storytelling on their homepage.
So, use visual content to your advantage because…well, who doesn't want to attract a larger audience? And since social media is shaping the future of digital marketing, visual content is expected to take up more screen time in the coming year.