The COVID-19 pandemic has affected our world immeasurably. This crisis has led to critical human and economic impacts. Organizations are forced to change business strategies while doing their best to maintain business continuity. Could artificial intelligence offer a way to navigate operational challenges?
Issues such as marketing, advertising and infrastructure budget cuts as well as lower demand for products and services are hampering businesses during these uncertain times. When applied in a creative way, AI technology can be used as a marketing tool to automate work, improve customer service and help potential customers find your products and services more easily.
According to
Forbes
, 63% of business owners reported that AI has increased their revenues and 44% said it has reduced costs last year.
In this article, we'll explore how businesses can use some AI marketing tools to connect with changing customer habits and identify new growth opportunities.
Targeted Ads
You might have noticed personalized ads creeping up on you on Facebook or your browser immediately after you've searched for that very same item. For example, if you're searching for a pair of shoes, you may start seeing ads from shoe brands.
That's called predictive advertising and it's changing the future of digital marketing. Online targeted ads use machine learning techniques and behavioral and demographic data from your browser to predict what product will interest you. Targeted ads also help optimize ad copy and how they're tailored to you.
Tools like Google's Lookalike Audience and Facebook Similar Audiences can be used to:
Optimize ad copy to make it personalized
Better target audiences based on their behavior
Reach new people who are likely to be interested in your products or services
Here's an example of a targeted ad from Oribi. This kind of ad would typically be placed on social networking sites based on the consumers' buying history or behavior.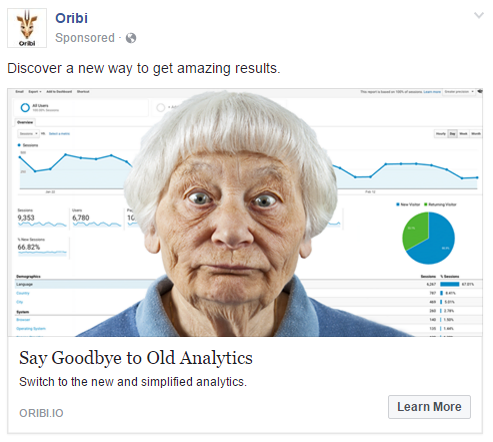 Chatbots
You may have already talked to a chatbot, whether via Facebook Messenger or a company's website.
Chatbots are automated to handle customer queries and solve problems 24/7 without making you wait for the next available representative. From a business perspective, this helps free up a company's employees to focus on other priorities while providing an elevated customer experience.
Even better, chatbots are becoming more intelligent as machine learning and AI become more advanced. Developments in chatbots include the ability to improve on their responses based on past inquiries.
The Uber chatbot helps customers book a ride on Messenger without downloading the Uber app. It also has features for viewing and paying for your Uber ride through Messenger, streamlining the entire process of taking a ride via a message.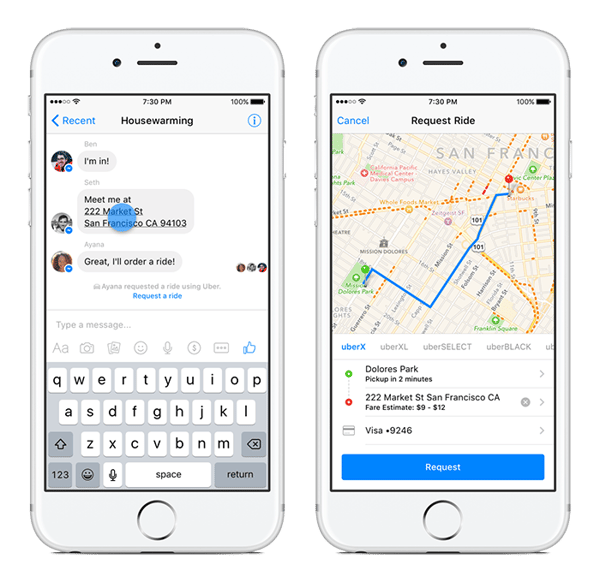 Source: mentionlytics
Voice Search
More and more people are using voice tech to find information online, make purchases, handle simple tasks and more. Think Apple's Siri, Amazon Alexa or Google Home. In fact, 48% of consumers use voice assistants for general web search.
Searching for products and services is that much faster, easier and more convenient when it's done by voice rather than typing it out. With that said, marketers and businesses will need to take a closer look at how to tailor their SEO strategies to optimize their websites for voice search.
PayPal uses voice assistance for payment transactions via Siri. For example, if you want to send money to someone using PayPal, give Siri the command and you'll be connected with the PayPal service and prompted to authorize your specific transaction.
Visual Search
Instead of ploughing through irrelevant search results, visual technology can be a powerful tool, especially for anyone in the ecommerce space. Visual search allows you to find what you're looking for using an image, rather than keywords, and serves up the most relevant products.
Companies like Farfetch and Tommy Hilfiger are using visual AI to boost their search visibility and give consumers a more intuitive search experience.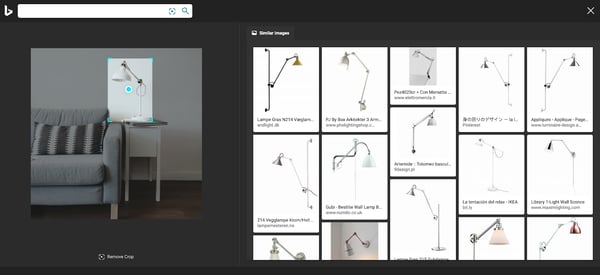 Source: SEMrush
There's a long list of AI marketing trends shaping the future as we know it. Whether or not some of these AI tools are right for your marketing roadmap, we'd love to know which ones you're currently using or are interested in implementing in your business.
With the right strategy and tools, businesses can take advantage of these developments for growth—and we can help. We specialize in the creation, implementation and execution of inbound marketing strategies for our partners to generate leads and turn them into customers. Get in touch with us to learn more.