Have video content on your website or social media platforms? If so, you need to monitor their performance.
Measuring your results is a key part of your business video strategy. Whether your goal is to educate customers or deepen engagement, it's important to evaluate performance to help you optimize your video and create a better viewing experience.
In this post, you'll learn a few ways to measure video marketing on different platforms.
[DOWNLOAD]
What to Measure
1. Shares, Comments, Likes and Reactions
The way that people engage with your video on social media can be very effective in raising your brand awareness. For instance, shares are the ultimate compliment. It means that your video made a positive impact on the viewer, and the more your video is shared, the more people see them.
Comments, on the other hand, can give you insight on what people think about your video and the opportunity to engage in conversation with them. The power of providing personalized, human experiences should not be underestimated.
You might think that likes and reactions don't make a big difference in your analytical efforts. But, it's another indicator of engagement and they can work in your favor. Facebook, for example, values reactions - love, haha, wow, sad and angry - more than likes when determining what content makes it to the top of your news feed.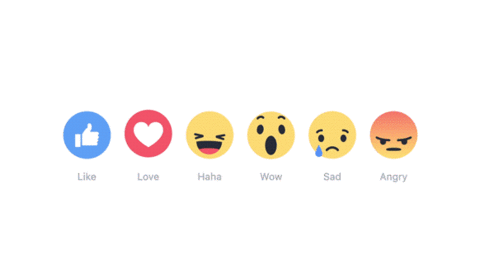 How to Measure
Facebook, Twitter and YouTube let you see how your content is performing within their platforms. Use their analytical tools to help you take your social media marketing to the next level.
2. Watch Time
You should be spending more time analyzing this one. Watch time refers to the total minutes people spend watching your video. You'll know if your video is resonating with people if they're watching it all the way through. Otherwise, you'll need to make the right adjustments. This could include making your video shorter, more compelling or more visually appealing.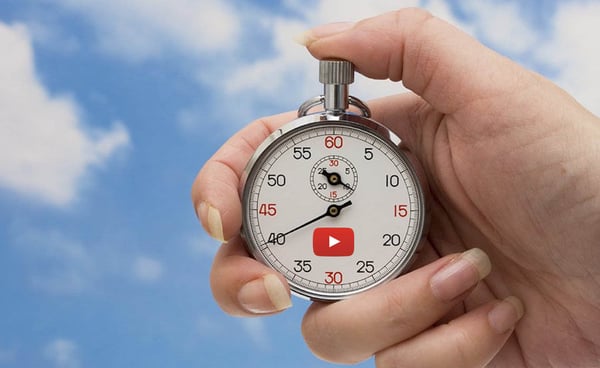 How to Measure
Google Analytics gives you site metrics. It has video tracking capabilities you can leverage to gain insight on video impact.
Using a marketing CRM software like HubSpot is another way to see video performance metrics on your blog, landing pages or website pages.
3. Clicks and Conversions
To be clear, click-through rate (CTR) measures the number of viewers who click on the call to action at the end of your video, where it will lead them to take the next desired steps. If your goal is to get viewers to visit your website or landing page to complete an action, use a tagged link that people can follow to get there.
How to Measure
At the end of the day, you want your video to drive new leads or sales. However, this can be tricky to measure if you don't use UTM parameters that track the effectives of your content.
Did you make more than what you spent on producing and sharing the video? To see if it was well worth the investment, here's a formula you can use to calculate your ROI:
ROI = Revenue from video conversions ———————————————-
Money spent to create video
Questions or feedback on measuring video marketing? Let us know in the comments!