HubSpot is a marketing software that has great tools you can use to promote your SaaS company. In the tech industry where software doesn't sell itself, video marketing is key to engaging, connecting and creating value for customers.
To optimize your video marketing strategy (or inbound marketing as a whole), it's a good idea to work with a HubSpot partner, like Responsive Inbound Marketing.
With someone else doing the grunt work for you, such as setting up the HubSpot portal properly, sharing best marketing practices, and guiding you through an effective strategy - you'll have more time to focus on your core business.
In this post, you'll learn how to apply different types of video marketing - like demos, instructional videos and case studies - using HubSpot.
Get Creative with SaaS Video Marketing
1. Demo Videos
Product demo videos are powerful sales tools. You can target prospects or customers who are at different stages in their buying journey with videos that feature the benefits of your product or service.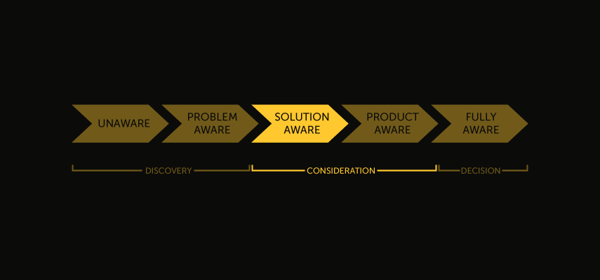 Source: TechSmith
But where exactly can you share your demo?
A good place to showcase your demo is on a landing page as in the example below.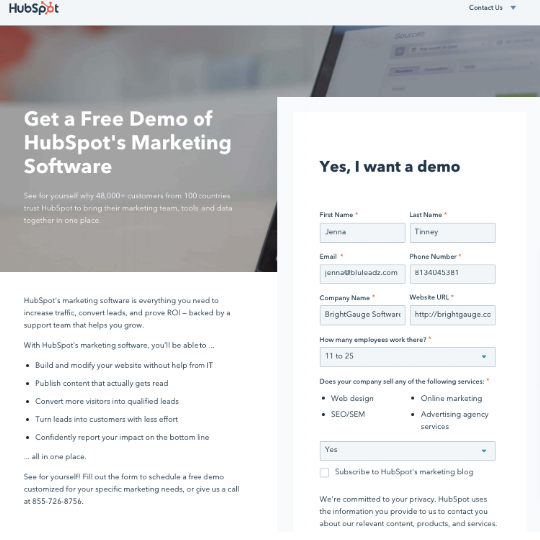 HubSpot provides the landing page tool in its platform. It's easy to set up without help from designers and requires little effort on your part in terms of building the page from the ground up. Simply choose from a variety of templates and then add copy and a conversion form to get visitors to convert into leads.
2. Instructional Videos
Use the power of video to educate your audience. How-to videos can add value to your marketing strategy as they help people better understand your products.
Here's a clever example of a how-to video:
In fact, 72% of people prefer to learn about a product or service through video, according to this in-depth study by WyzOwl.
If you're wondering what ways you can promote an instructional video, try adding it to one of your blog posts. Why? Because a blog's purpose is to provide useful content while positioning your brand as an industry leader. By including a how-to video in your content, it'll provide visual context that your readers will surely appreciate. This is a good way to build trust with your target audience.
You can imbed the video you want in your post or upload it. Learn more on how to add videos to your HubSpot content here.
3. Case Studies
Offer proof that your products or services will solve a specific problem.
Case studies and testimonials are very effective ways to show the impact of your offering. Featuring satisfied customers, your video should describe how they used your company to successfully overcome a challenge or solve a problem.
A new case study gives you a good reason to reach out to prospects and existing customers across all your platforms through which you communicate with them. Share it in an email, post it on social media or promote it on your website - all via HubSpot's centralized CRM.
Ready to Get Started?
These are just some of our tips for applying different types of video using various HubSpot tools. Now, it's time to take that critical step to implement video into your marketing the easy way.
Drop us a line in our chat for any questions you may have.