As you know, surviving and thriving in today's business world isn't easy. That's why marketing plays an important role in making a product successful as well as establishing a relationship with customers. Looking for some inspiration?
We believe that you can learn a lot from other SaaS companies that are successfully using inbound marketing strategies and how they market to humans like…well, humans.
So, we did some digging and found some inbound marketing success stories for you. Take a look at how these SaaS companies, ranging from startup to grown-up, have leveraged inbound marketing to grow - including our personal source of inspiration, HubSpot.
But first…
Let's Talk about HubSpot for a Second
Businesses today wouldn't be drawing customers organically to their products and services if it wasn't for HubSpot. Founded in 2006, HubSpot revolutionized the way we market online by providing a software platform that helps acquire customers via content. Since then, it has led hundreds of companies worldwide to develop their inbound marketing strategies through SEO, social media, blogging, automation, analytics and much more.
Without further ado…
Here are 3 Inspiring SaaS Business Inbound Marketing Success Stories
1. Kazoo
Formerly known as YouEarnedIt, Kazoo is a SaaS startup that offers gamification technology to help further enhance employee engagement and performance in the workplace.
The company was successfully able to increase their organic traffic through inbound marketing.
How did they do it? By developing an SEO strategy to execute their marketing campaigns.
"The process of organizing a website's content by topic, which helps search engines like Google understand a user's intent when searching. By optimizing a web page around topics, then keywords within that topic, you can increase your expertise in the eyes of a search engine and rank well for long-tail keywords related to that topic."
Understanding today's landscape of SEO was one of the key elements to finding what their customers needed. By using the best keywords to boost organic traffic, they were able to create content that yielded results, such as landing pages, emails and blog articles. The company generated a 250% increase in organic traffic over nine months and allowed them to spend less money on paid search.
Blog: 4 Ways Inbound Marketing Can Help Your SaaS Business Grow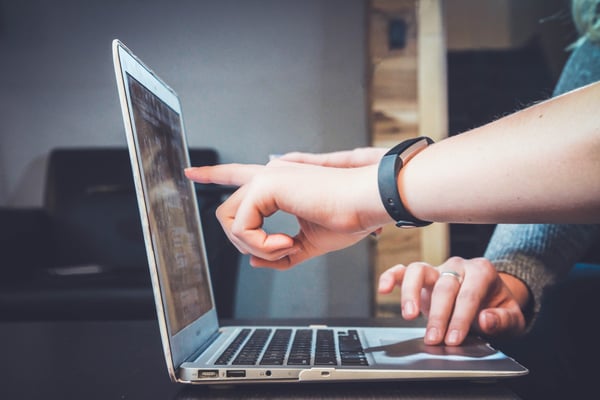 2. Eyeota
Thanks to Eyeota's data intelligence platform, organizations can better understand their customers and make smarter business decisions.
Despite their small budget and minimal marketing technical skills, their secret behind their marketing success is creating valuable and relevant content that resonates with their target customers.
Using tools like HubSpot's reports, analytics and keywords helped them to not only understand their customers' pain points and interests, but also provide the right solutions. As a result, their webpage views increased by 74% and acquired 4x more qualified leads.
3. iGeolise
iGeolise is the company behind TravelTime platform. The platform helps people find locations by their choice of travel time and mode of transportation.
Their secret to inbound marketing success? They made their content more actionable, which helped them generate leads and convert them into customers.
To achieve this, they needed to develop an inbound strategy around their content. By focusing on creating compelling calls-to-action, forms and email workflows, iGeolise was able to engage their visitors, so that they become qualified leads, and eventually, paying customers. According to the company, their overall traffic has jumped by 22x in 15 months.
And now, the big question…
What Can Inbound Marketing Do for Your Business?
The answer is simple. As we've seen in these success stories, inbound marketing can transform your sales approach without breaking the bank.
Get the 101 on inbound marketing by downloading this simple guide: