If you're in the Software as a Service (SaaS) business, you know how hard it is to stand out from the fierce competition. That's why we've put together key ways in which you can offer the most value to your target audience without spending a pretty penny.
[DOWNLOAD]
If there was a strategy that would boost your monthly web traffic, increase your lead generation and sales, help you gain more visibility and drive revenue growth, would you use it? If you said yes, your inbound marketing journey starts right now.
Let's dive in.
What Exactly is Inbound Marketing?
Glad you asked. Imagine the type of marketing that's just like a smart investment - it increases in value over time. That's what inbound (or content) marketing is about - you provide relevant and useful information to your visitors via social media, your website and email campaigns.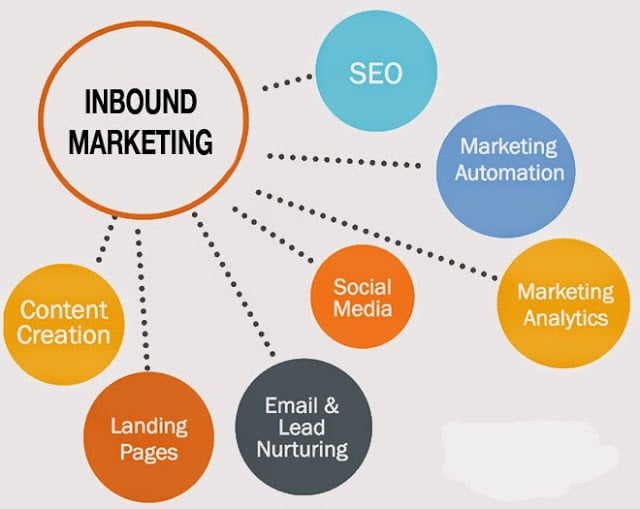 Photo credit: Hubspot
How Does It Work?
The concept is simple. The planning and execution, however, takes work. When done right though, your inbound marketing strategy focuses on attracting, engaging and retaining your leads with quality content. It's all about finding out your customers' specific pain points and helping them solve their problems.
Wondering where to start? Take a look at the 4 steps of the inbound method in a nutshell.
Stage 1: Attract
Your company has a great product or service and you want to reach your ideal customers. You have 30 seconds or less to convince them that your solution is the right one. How do you know who you're marketing to? Who's your audience? That's where buyer personas are at the center of all your inbound marketing efforts.
Here are some of the primary attract tools to use on your buyer personas:
Stage 2: Convert
You've attracted your buyer personas to your brand by using the attract tools to create awesome content. Now what? The next step is converting them into qualified leads. To start, you need to get their contact information (i.e. name, email address, title, etc.) in order to begin nurturing them with conversations to create lasting relationships.
Offer them material that they would find valuable, such as eBooks, whitepapers or webinars. In order to make this exchange of information effective, you need the following conversion tools:
Step 3: Close
Ultimately, your goal is to close your leads into paying customers. A great CRM like HubSpot can help to personalize their experience using smart content and marketing automation, such as email, workflows, live chat and messaging apps.
Step 4: Delight
Inbound marketing is like the gift that keeps on giving in order to establish brand loyalty. Even after you've converted a lead into a customer, you need to continue to show that you still value them. With the help of email and marketing automation, you keep them engaged by delivering the right information at the right time.
Now that you understand the inbound marketing process, we'll walk you through 5 effective ways in which you can use it to grow your SaaS company.
1. Content Marketing
85% of customers regularly seek trusted content before they decide to buy.
It's not always easy to sell a complex SaaS product. You need to talk about the benefits in a way that will resonate with your buyer personas. Whether you're creating a blog post, webpage or product sheet, try to simplify the language without getting too technical. Remember to keep your customers in mind in everything you do, which includes humanizing your brand.
Need inspiration? Here's how this SaaS company talks about its product.
2. Landing Pages
As we mentioned before, a landing page is an effective tool to convert visitors into leads. Think of a landing page as an exchange of goods between your company and your visitor.
For example, if you're offering a free assessment or a free product trial, your landing page would showcase your offer along with a contact form. The visitor will need to provide their contact information to obtain your offer. Once their info is captured, they'll enter your sales funnel where they will be well nurtured.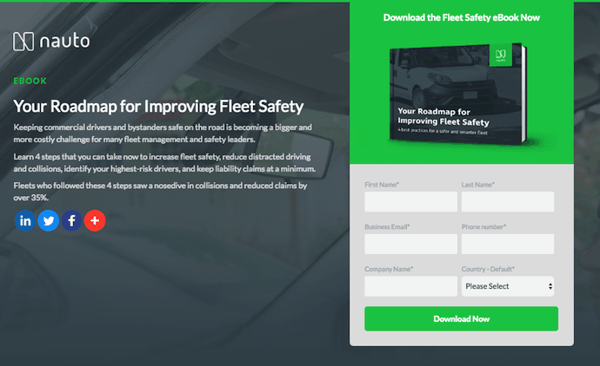 Pro tip: Try to limit your form fields to just three to get the most conversions from your landing pages.
3. Call to Action Button
Your goal is drive your leads to take a specific action - whether it's to "Buy Now" or "Get Started." But what makes a good CTA?
Personalized call to action buttons convert 202% better.
Consider contrasting colors, placing the CTA above the fold of your page and making your CTA text as actionable as possible.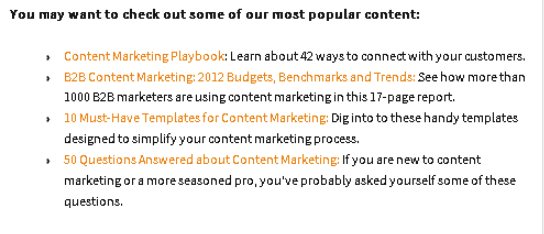 4. Live Chat
73% of customers find live chat to be the most satisfying way of communicating with a business.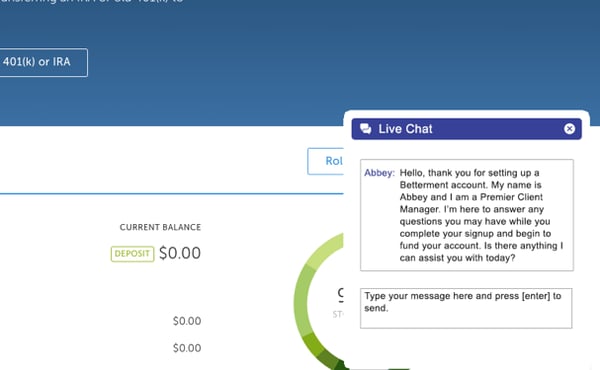 Photo credit: HubSpot
Businesses around the globe are stepping up their level of customer support with live chat. Think of the benefits of delivering effective customer service via messaging: It can help your company reduce churn, answer questions and concerns quickly and build relationships.