2019 is only in its first quarter. You have lots of time to score this year. When it comes to planning your future growth, it's important to look at your recent marketing performance.
Wondering what's the right approach to set up your KPIs (key performance indicators)? Focus on "measurable" KPIs.
So, what will you have to do to improve your marketing and business development efforts in the year ahead? Start by making your goals S.M.A.R.T. Ask yourself what goals you want to reach in 2019.
S.M.A.R.T is a well-established tool for achieving goals, which follows this criteria:
Specific
Measurable
Achievable
Relevant
Time-based
[DOWNLOAD]
Why Measurable KPIs are Important
If you want your marketing activities to be successful, you have to understand what works (and what doesn't). When choosing the best KPIs that fit your business, you should take the following into consideration, according to HubSpot:
Choose KPIs that are directly related to your business goals

Focus on a few key metrics

Consider your company's stage of growth

Measure results and progress

Understand that KPIs are different for every industry and business model
Let's dive into a few key KPIs to monitor so you know whether your efforts are paying off.
1. Qualified Leads
Having qualified leads is a good indicator that you're sharing relevant content to your audience. You'll know your leads are qualified because:
Fit - They closely fit the criteria of your buyer personas; job title, industry, demographic, geography, etc.
Engagement -They're engaging with your content and showing interest, whether by demo request, eBook download, email response or social media follow.
Did you know?
67% of B2B marketers send all leads directly to Sales, but only 27% of those leads will be qualified. (MarketingSherpa)
Your qualified leads are prospects that are at the beginning stages of the buyer's journey. They're looking for educational information to solve a problem or scope out opportunities. But they're not ready to buy or talk to your sales team just yet.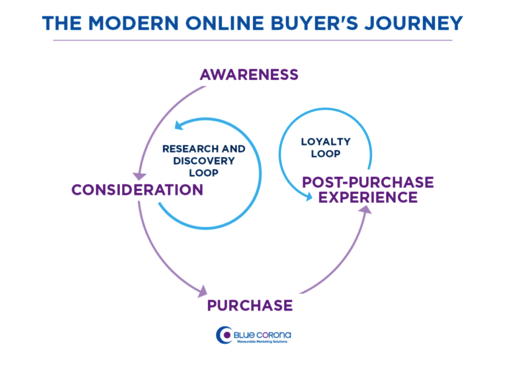 Source
Don't let these valuable, qualified leads get away. Your sales and marketing teams should work together to nurture these leads by sending them educational content via email nurturing campaigns.
2. Website Visits (Traffic)
Your website is arguably the lifeline of your business, and most certainly the best salesperson. So, it's important to understand how well your site is performing in terms of traffic.
To measure these results, take a look at your visitor behaviors. Does your content provide answers to questions your prospects are looking for? Is your content educational and guiding them through the decision process to the point where they're successfully converting into leads?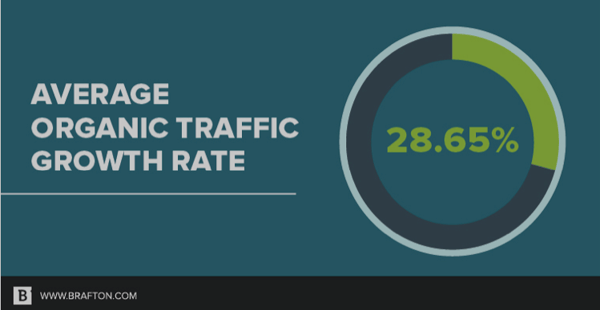 Source
A good website analytics tool will help you analyze your content's performance such as, average time on page, bounce rate, etc. - and improve your website traffic.
3. Landing Page Conversion Rates
You got your landing page just the way you planned it. It follows best practices and look great! But is it actually converting?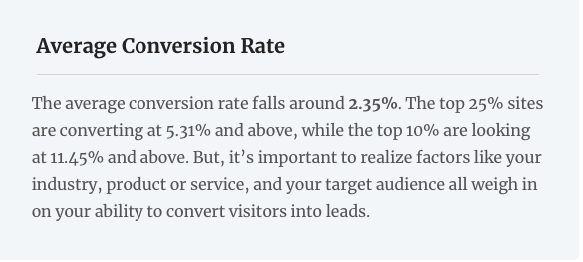 Source
If you said no, it's a red flag. You need to change something on the page. Here's what you do.
Try A/B testing the following changes to see which one delivers the highest conversion rate.
Change the CTA text by making it more actionable (i.e. "Get Your eBook Now," "Try It Free," "Get Started")

Change the CTA color

Shorten your form

Make your written content clear, concise, impactful and get to the point
An Easier Way to Track and Grow Your Pipeline
HubSpot is a content marketing software that provides deeper insight into every lead and measures performance, from website pages to blogs to emails. See how you can save time managing your marketing efforts by trying it out!