Marketing technology and software is no easy task. How do you market something to B2B companies that is constantly changing? How do you build content that matters to customers?
Tech Marketing Challenges

The technology and software market is booming worldwide, but it definitely comes with challenges, such as:
Competition - With so many tech companies, how can you get noticed in a crowded market?
Branding - How approachable and personal is your brand?
Differentiation - Whether you're selling a product or service, you have to communicate what separates you from your competitors. What client experience or benefits do you deliver?
Retention - How do you keep your customers happy?
[DOWNLOAD]
More Than Just Writing a Monthly Blog
Content is key to driving a great ROI. So what can a technology company do to improve customer relations and differentiate their product or services? Focus on building content that matters to customers. Take a look at the following tactics, such as video and creating content with a purpose.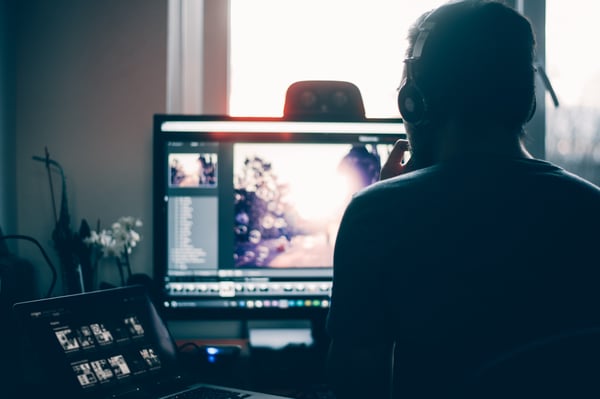 Photo by Glenn Carstens-Peters
Original Video Content
People are visual beings. And sure enough, video has taken over the digital space. In our previous blog on 2019 video marketing statistics, we learned that 82% of consumer web traffic will be video by 2020.
So while your technology is probably complex, a short video can help people understand your product (i.e. walkthrough, demo, ongoing training).
4 in 5 consumers find demo videos helpful (HubSpot).
Purpose-driven Content
Plan out your prospects' journey with the goal of converting them to customers. Here's an example of how you can structure a blog marketing strategy:
Blog article #1: 5 Reasons Why You Should Use Cloud Technology

Blog article #2: How to Choose the Right Cloud Platform for You

Blog article #3:

How You Can Get the Most Out of Cloud Technologies

Blog article #4: When is the Right Time to Move to the Cloud
Don't forget to provide a clear next step or call-to-action at the end of each piece.
Supercharge Your Marketing with Automation
With a good marketing automation software, you'll save precious time automating repetitive tasks like emails, social media and other website actions. And you'll attract more targeted traffic and convert visitors with tools like landing pages, blog and analytics.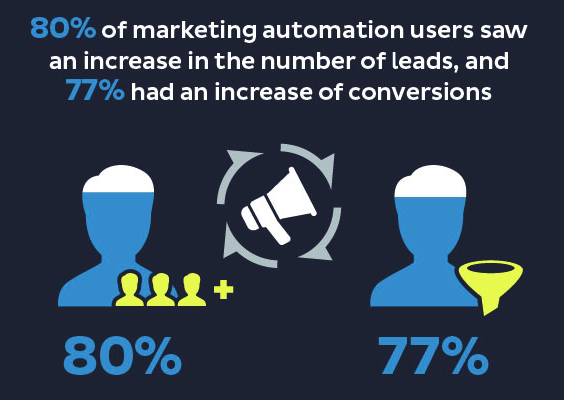 Source
Take a look at 3 different platforms to leverage for your business.
1. HubSpot
HubSpot software has all the tools you need to do inbound marketing, including SEO, automation, email and social media. Don't know how or where to start? A HubSpot certified inbound marketing team is your best bet to get started and lead you toward success. They'll do the heavy-lifting for you, from setup to configuration and even content creation.
2. SemRUSH
This software research tool provides you with competitive data to help you create content your audience wants. It works to spot different trends within your industry by checking your rankings, auditing your page SEO and identifying keywords.
3. Moz
Want to help your customers find you faster? Moz is a great tool that SMBs can use to attract traffic to their website. The app focuses on improving your SEO with keyword research and generator and provides detailed information on your inbound links and link quality.
Try HubSpot Free! We'll Get You Set Up