Did you get your fill of #longweekend Instagram posts this past Memorial Day weekend? You might be wondering what best tactics and strategies to use to engage with your followers and prospects on this popular networking platform. Let's talk images - the visual core of Instagram.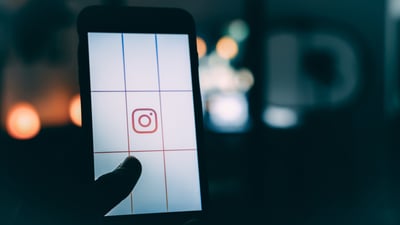 Your shop doors may be closed on holiday weekends, but social media is open for business 24/7. Your Instagram feed should represent your brand as vibrantly as possible. Social media guru Jenna Kutcher has written that your business' Instagram photos should stray from being "one-note." That is, they should tell potential buyers something about you before they can consider buying from you.
[DOWNLOAD]
One way to ensure that your photos are on-brand and present your originality is to use a picture editor. Here are 4 of our favorites.
Top 4 Image Editors for Your Instagram Branding
1. Afterlight
This app is pretty industry standard, but its robust mix of features will deliver photos well beyond Instagram standard. If you have used Photoshop, Afterlight's functionality mirrors Photoshop closely and will elevate pictures using similar toggles around color balance and definition. A particularly popular feature is the layering function, allowing users to overlay multiple images and/or text on top of one another. It is in its second iteration and is available on iOS.
2. Snapseed
Snapseed's merits include the fact that it is both free and offers the basic adjustment tools such as tuning, cropping, and straightening. Especially strong is its sharpening tool which can enhance that photo you took of your wild corporate mascot dog without making it grainy. What many competing apps fail to offer that this free app does is the "Selective Adjust" tool.
Simply pinpoint your mascot's head, for example, and adjust the brightness, contrast, and saturation. Google, the maker of the app, as well as Hubspot, offer tips and tricks for this app.
This app is more whimsical than others mentioned here but it is rich in features and fonts. Think junior high doodles meets Kate Spade. Need to create a marble background frame around that picture of those fresh new planters on display outside of your office doors? Even add some glittery letters? This is the app for you. It was created by the entrepreneurial team behind the lifestyle blog ABeautifulMess.com and is in its second iteration.
4. Enlight
There's a reason Enlight won the Apple Design Award in 2017. It aims to take an ordinary photo you have already taken and elevate it to a piece of art. Of its 10 distinct photo editing features, the app's Photo Mixer, like others mentioned above, allows you to blend multiple photos or add text to a photo, but the results are spectacular. Why not take it for a test drive on the next holiday weekend or any other weekend?
Marketing to Millennials on Instagram
If your marketing strategy is expressly trying to reach is millennials, Instagram is the place to make that connection. Want to learn the other ways to reach this lucrative market? Download our Top Ways to Attract Millennials with Inbound Marketing white paper for free.