It isn't (yet) possible to stick a heart rate monitor to your company's website. But, websites often operate as one of the heart valves of your business - pumping information, transactions, and goods from operator to client and vice versa.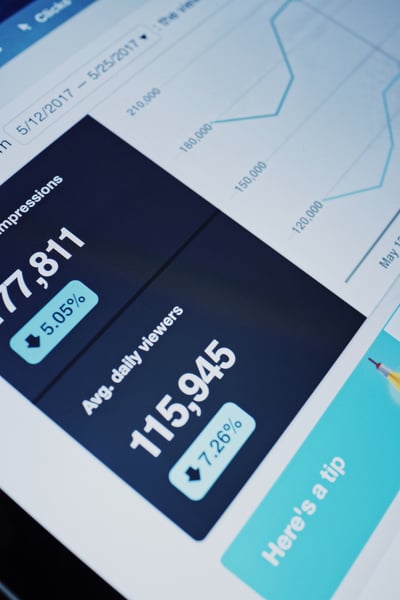 Unlike the human body, websites are generally easy to diagnose as healthy or failing. All you have to do is perform some fairly simple tests. To keep your website as healthy as possible, may we prescribe some vitamins?
[DOWNLOAD]
The following strategies will fortify your site for optimal performance in the marketplace.
Start by giving your website an

external

checkup.
Navigation
A quick scan of your homepage can reveal a number of marks of good or ill site health. Users don't want to have to search for basic information such as links to your business' social media accounts, or a contact page. Make the navigation as user-friendly as possible.
Landing Page
A landing page is the link between a call-to-action (CTA) button and the content that it offers to viewers. Your website as a whole, which is comprised of various landing pages, should offer users just enough information to pique their interest. But giving away proprietary information should require something in exchange too. This means adding a short form and CTA in order to convert visitors into leads.
Tip: Add a short form to fill right next to an effective CTA so your visitor doesn't need to leave the page. In the form, they will supply you with their information (name, email address, industry, etc.) so they can become leads.
Wondering how to create a form that generates leads? Keep reading.
Contact Page and Forms
A form is considered best practice in order to capture quality information from leads as they proceed through the buyer's journey.
Wondering what information you should capture in your contact forms? Check out this article to learn contact form must-haves.
Ideally, you should be asking about their basic data. But what else do you want to know about your prospects that can help your goals or strategies? Ask away! Make sure to keep your critical questions to a maximum of 2-3, otherwise you will risk turning them away.
Why should your prospects contact you?
A contact page should be inviting, like a welcome door mat! Let people know that you're available for more information or to answer any questions. It's a good idea to add a CTA such as "To receive the latest news, subscribe to our blog" or "For more information on XYZ, simply fill out the form." It's another effective way to capture data from your leads.
Optimize Images
A creative director recently advised business owners about their website content with the following statement:
"Your message, as well as the language and imagery that you use, will be some of the most important details you can determine from the start."
Optimizing your images is extremely important. It's an effective tactic to further ensure that your content grips customers and drives them to engage with your brand .
Ready to optimize your images? Here are some expert tips to get your started:



Crop images and choose image dimensions to fit better with content

Write image descriptions and optimize alt attributes to make them align better with the content

Adjust brightness and contrast levels of a photo to ensure its clarity

Test your images
The above fixes can be easy using platforms like
HubSpot
.
Then, give your website an

internal

checkup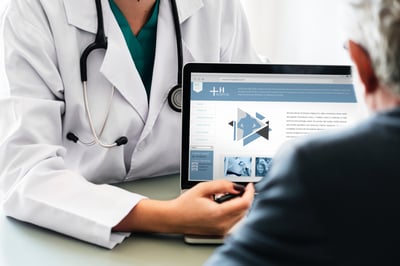 A deeper look into your data
Analytics
Analytics can be intimidating. But just like taking a daily vitamin, a daily snapshot of your site's analytics can do a business owner good. Selecting a few areas that you want to monitor is a simple, measurable way to ensure your website is functioning properly.
Digging into your web analytics will show you if something is amiss, such as a broken link or if a page is proving to be a dead end. It will also teach you about your potential and current customers and how they use your website. Learning to understand the story that analytics tell is a valuable supplement to improving your website.
Content Management
The above changes should be easy for you or a team member to make quickly to the site. If not, it may be time to explore content management systems or to upgrade your current system to better fit your needs and streamline your website updates.
Have You Given Your Website a Health Check Lately?
These are just a few accessible ways to maintain optimal health for your website in order to convert more leads. If creating or fortifying your corporate blog has been your business goal, you may find there is a lot of information through which to sift.
Start reaping the benefits of blogging for business and marketing today with the help of our free eBook below.