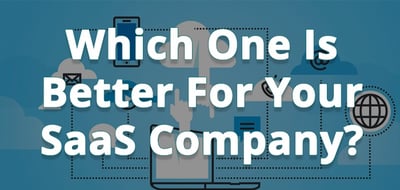 It's hard to believe now that social media was once considered as a passing fad. After all, it's become a powerful vehicle for marketing, and for any business seeking growth, it's no longer optional. SaaS companies are benefiting from social media, too. Software companies are boosting their presence on various social platforms to improve brand awareness, share content, generate higher converting leads and engage with a niche audience.
Since everyone is on social nowadays, SaaS companies have their pick of the litter of which channel offers the best targeting in terms of reach. Promoting your SaaS with Instagram or Snapchat, two wildly popular social networks, can be a quick and easy way to get your message to your audience.
[DOWNLOAD]
Choose Your Social Channels Wisely
There's a lot of planning and strategy that goes into social media marketing. Here's why:
Your brand's messaging and promotion of your products revolve around how they're communicated to your target market - consistently and effectively. On a social platform, your brand's messaging strategy needs to resonate with and influence people. But just because the hottest social platforms are crawling with users doesn't mean your brand needs to be present on all of them. While every social media channel offers different networking and marketing opportunities to interact with people, in truth, only a few channels make sense to your company's strategy.
For example, if your SaaS company caters to businesses, LinkedIn is the ideal hangout spot to share content, influence, and position your brand as an authority in your industry, especially with its article writing and email marketing features.
Before you invest your marketing efforts in Instagram and Snap, let's see what they can do for your SaaS company.
Instagram
Visual marketing is increasingly becoming an important part of a social media strategy and it's mainly because the human attention span is now less than 10 seconds; so, brands have less time to make an impact. With over 500 million active monthly users, Instagram's platform is mainly built on image sharing that has evolved into more dynamic content - video and creative photography. About 75% of Instagram users take action, such as visiting a website after seeing a post, according to the 2016 Instagram Growth and Engagement study. By channeling your creative potential, Instagram can be a powerful tool to grow your SaaS company.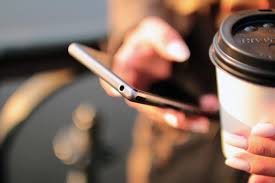 Snapchat
Social media offers the opportunity to connect and humanize brands, which Snapchat does well. If your SaaS target market is geared toward a younger demographic, Snap is a great channel to bolster your brand in a fun and casual way. Be prepared to step out of your comfort zone and get personal with short-lived videos and photos that make a replayable linear story. Think of how you can let followers in on the latest products and give a sneak peek on new software developments. Once you improve your snap skills, you can start taking human interaction to another level.