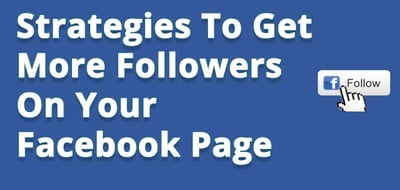 For SMB owners, connecting all of the marketing dots between social media, SEO, content creation, and driving profitable customer action can be extremely overwhelming. According to the Clutch 2017 Social Media for Small Business survey, 24% of small businesses don't use social media at all. That's roughly 1 in 4 small business owners that are not connecting and engaging with potential customers on social media. As the largest social network in the world, Facebook can make a big difference in gaining awareness, website traffic, and ROI, at a low cost. It's just a matter of utilizing these simple strategies to get more followers on your Facebook page, even if you're short on time.
Let's dive in!
Strategies To Get More Followers On Your Facebook Page
1. Ideal Timing and Frequency
It's not enough to just be present on Facebook. You need to feed the machine on a daily/weekly basis. Be consistent with your posts and establish a schedule by setting up a routine for posting (you can use a content calendar or easy-to-use CRM). Draw an audience with engaging content such as relevant articles, blog posts, trending topics, company offers, etc. In other words, show your company personality!
2. Guide Your Audience To Action
A call-to-action (CTA) button is a brilliant marketing tool designed to grab a user's attention to get them to take a specific action. Facebook launched this feature in 2014 which gives brands the option to add a CTA button onto their pages that can be linked to a destination URL or piece of content on their website. The CTA button calls the user to "Book Now", "Contact Us", or "Sign Up." Here's how The New York Times uses the CTA button to guide users to watch videos on latest news stories.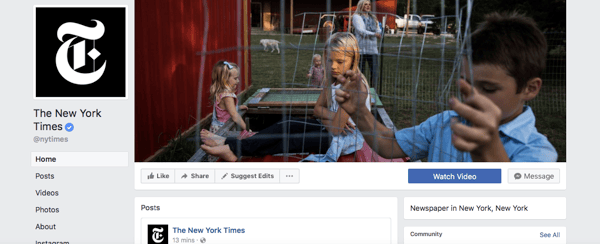 3. Get Visual With Your Timeline
Visual marketing has become the norm of any online content. Facebook posts with images see 2.3X more engagement than those without (HubSpot). Post photos and videos that capture your brand's essence, for example - an inside look of what your organization does in a short, creative video.
4. Engage
Show your followers that your brand is run by humans, not robots. Make it a priority to respond to people's comments and questions, and respond passionately. In this way, you'll gain traction, leading to new likes, shares, and visibility.
5. Offer Discounts
Strategies to get more followers on your Facebook page can be extended to include discounts. Add value to your services and products with attractive offers.
6. Ads
Facebook's fantastic ad feature should not be overlooked. Create ads targeting specific groups of people and even types of devices used for browsing. Once you select "Create Ad", you'll be able to choose the goal of your ad —like traffic, conversions, or brand awareness —after which you can choose your targeted audience.
Convert Followers Into Customers
When you have a strong social media presence, you're more likely to increase brand loyalty, customer retention, and ROI. Learn other strategies to get more followers on your Facebook page with our comprehensive guide on how to attract customers with Facebook.