Companies that consistently blog bring 55% more website traffic (HubSpot). It's one of the best B2B marketing tactics to boost awareness, credibility, search engine rankings, and of course, leads. While inbound marketing can dramatically increase conversion rates (57% of online marketers report they have gained customers simply through their blog posts), the journey to blogging stardom can also be a challenging one.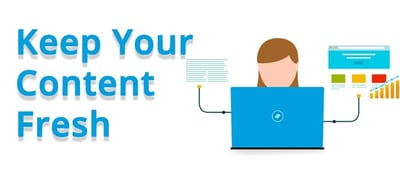 [Download]
Battling the pain of blogger's block can happen to the best of us, whether you're a master at churning out irresistible content, or you're staring at your first blank page. Generating blog content should be just as fun to create as it should be helpful and relevant for your target audience. There are several ways you can overcome creative constipation.
7 Tips For Generating Blog Content That Is Fresh
Invite Guest Bloggers
Enrolling a guest blogger to write a quality post for your blog is an effective resource. In fact, it's a two-way street. On the one hand, you'll expose your audience to a new perspective and expertise within your field. And on the other, it can lead to increased organic search rankings, and website visitors through referral traffic for both the guest author and yourself.
"Companies that consistently blog bring 55% more website traffic (HubSpot)" via @RspnsvInbndMktg. Click to Tweet

Set Up Google Alerts
Need fresh content ideas? Google Alerts sends you content to your inbox as often as you want (daily, weekly, or at any time). Enter a keyword that relates to your niche in the search query (e.g. cyber security). Once you begin receiving alerts, inspiration for blog topic ideas will surely follow, for example; cyber attack trends 2017.

Take A Different Approach
Sometimes, it's not what you say, it's how you say it. Remember that the average human attention span is 8.25 seconds (Statistic Brain). Eep! Are you still with us? Your blog posts should be a mixed bag of strategy, value, and a little pizzazz to capture your readers from the start. Unlock a different side to your writing process by changing your voice - add a personal touch, tap into people's emotions, offer stories, etc.
Scan Industry Forums
Fresh content stems from prevailing discussions and ideas. Visit a forum to check out what questions people are asking, or what they're talking about. Kissmetrics gets their inspiration for blog topics with Quora. Other large internet forums include Yahoo, Reddit, and Wicked Fire. LinkedIn groups is also useful for tapping into a community that can help give you ideas and feedback on developing content, as well as share insight. In LinkedIn groups, search for a niche industry; e.g. marketing communication, and choose through a list of groups to join. You'll gain access to topics - read recent discussions, trends, and connect with influential people to boot.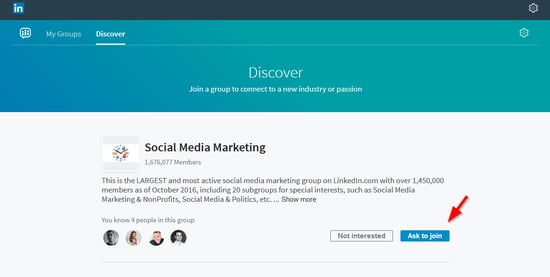 Socialize On Social Media
Social media channels are readily there for you to connect with your followers, target market, and industry thought-leaders alike. As an inbound marketer, there are several ways you can approach your target market to find out what they'd like to read about or what their pain points are. With social media options, create a survey with Twitter, or update your Facebook status with a relevant question.
Have Readers Contact You
One of the best ways to connect with your target market and loyal readers is to encourage feedback and comments. Open your line of communication by including a contact form on you website and your email address so that your audience can feel like they can reach you at anytime!
Check Out What's Trending
Hashtags are meant to get found and to peep at what's trending in the online world. Use them to your advantage to look at which topics and themes are currently hot.
If you use any of these creative tricks or different methods to beat blogger's burnout, give us a shout. We'd love to hear from you!