Are you connecting to your B2B customers with emotion or promotion? More and more businesses are moving away from hard selling and self-promotional tactics to focus on attracting customers through the value of a story. But why is it important to make them feel connected with your brand? Let's find out. But first…
We Know What You Might Be Thinking

You could be thinking this strategy only works on B2C customers, while B2B customers make purely rational buying decisions that are void of emotion. This is simply not true.
[DOWNLOAD]
We mustn't forget that it's people that form a business. When they see personal value in the way you communicate your products and services, it can affect how they think - especially when making decisions.
The research isn't new. According to a 2013 study by Google, Motista and CEB - 50% of B2B buyers are more likely to buy if they can connect emotionally with your brand.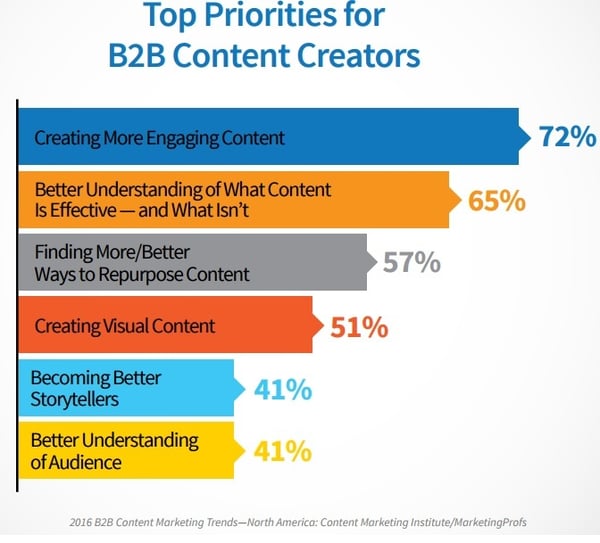 Why It's Important For Your Prospects to Feel Connected with Your Brand

Based on the same study, 71% of B2B buyers purchase when they see personal value in your business. When it comes to gaining trust and building customer relationships, using storytelling to better communicate your product or service can be a powerful marketing tool. Of course, you also don't want to overplay the emotion appeal either. This could backfire and erode their sense of trust.

Here are a few brands that rocked storytelling:

Nike: Equality Campaign

Nike launched a campaign in 2017 that speaks for equality. The goal was to encourage "people to take the fairness and respect they see in sport and translate them off the field," the company says. The campaign ran across their social media channels as well as posters and billboards in North America.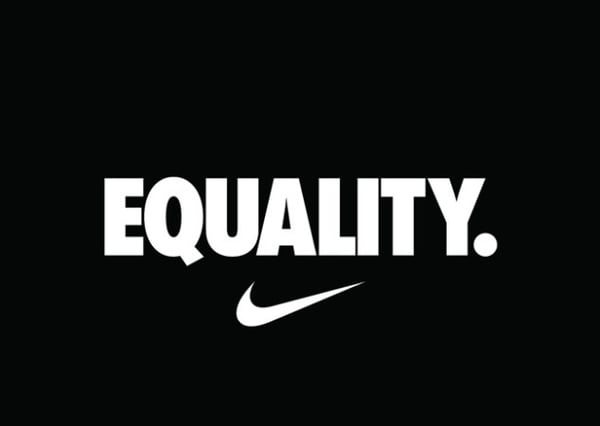 Courtesy of Nike
SoulCycle: #FindYourSoul

"it's not about the bike - it's about YOU."

SoulCycle wants you to understand why they're worth your time and money. Featuring motivational instructors, action images and effective music, the video aims to break you out of your comfort zone and challenge yourself.

Blog: Find out why it's important to humanize your brand.
How to Tell Your Story
Whether you use video, text, images, even augmented reality or GIFs, create a memorable story that reflects your business values. Take Apple as a great example. They clearly articulate their core values which has largely contributed to their vitality, reputation and relevance. I'm not talking about their "Think Different" campaign. Their vision statement says it all: "We believe in the simple, not the complex. We believe in saying no to thousands of projects, so that we can really focus on the few that are truly important and meaningful to us."

Here are a few points to consider when creating your own brand story:

Could your content use a human touch? We can take a look at how you can energize your content to gain more leads and customers. Get in touch today!