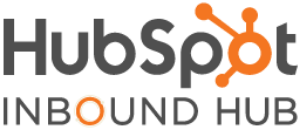 Marketing can be difficult. When you aren't writing blogs and posting on social media, you are compiling data, producing content for eBooks, and composing emails. So, why make your job any harder than it has to be by using multiple platforms? HubSpot is your one stop shop that does it all. It has made my life easier, and here are 6 ways HubSpot will make your job easier!
All-In-One Platform
Analytics? Check. Email? Check. Social Media? Check. Blogging? Check. Landing Pages? Check. The list could go on and on. HubSpot is an all-in-one platform that provides the best marketing tools out there. Rather than pulling analytics from three sites, writing emails from another, and signing into separate social media accounts in order to post on each, HubSpot does it all in one place. Quickly post on social media from one platform, send emails and view their analytics, and create high ranking content through HubSpot.
Customer Service
Need help? Just call. HubSpot has an awesome customer service team that's well prepared to assist you. They know the software inside and out and will be able to assess any issues and help you solve them.
Analytics
Analytics are a marketer's best friend. Checking statistics on campaigns, emails, CTAs, or whatever you want to gather data on should be easy. Rather than using multiple platforms for every type of content, HubSpot puts it all in one place. If you want to see the data from just one campaign, HubSpot can do that. If you want to compare monthly views, HubSpot can do that.
Webpage Design
Most marketers aren't web designers. So, why try to be? With HubSpot, you can build a complete website using their module drag-and-drop web page builder. If you still need help, their design team is standing by waiting to help you build the perfect page.
HubSpot Academy
Not understanding how to do something? HubSpot offers complete, in-depth tutorials on how to use their platform. Everything from CTAs to web design to analytics is covered in great detail. HubSpot Academy makes it easy to quickly learn the software so that you can quickly get your page to the top!
Simplicity
Last but definitely not least is the simplicity aspect of HubSpot. The platform is clear and easy to use. Data is not hidden or hard to find. Everything is very logical and clean. No more trying to pull information from multiple sites because HubSpot will do it all.
The list could go on and on, but the point is: simplicity. HubSpot has created a marketing platform that allows you to do nearly everything imaginable all in one place. Make your job easier by viewing all the information you need at once. Whether you are just starting out or you have been in marketing for years, HubSpot is your best bet. Still don't believe me? Check out HubSpot's webpage to see more of what they do!