As you evolve your business, your HubSpot contact lists will grow increasingly important to help you stay organized and allow for greater customization in the content you deliver.
Email marketing has a higher ROI than other marketing strategies so dividing contacts into lists, and personalizing your emails based on how you've segmented, is imperative.
Here are 12 contact lists you need in your HubSpot portal:
1.Targeted Buyer Persona – This list includes your ideal customers.
Because you're familiar with who they are, you recognize what they want from your content. This allows you to get really specific with what you're sharing.
You understand what tone to write in, where they might be located, what their budget is, etc.
With your targeted buyer persona list, customization possibilities are endless.
2. Prospects – Prospects are interested in what you're selling and have subscribed to learn more by signing up for your blogs or newsletters.


They are in the early attraction stage of the buyer's journey. They're mostly interested in your website content, blog posts, and social media.

You'll be focusing on their pain points by empathizing with their needs.



3. Leads – Leads are contacts who have advanced from your prospect list because they're showing more interest by engaging with your content.

They're progressing from the awareness/attraction phase into the consideration phase. They're more likely to give you their contact information, complete online sign-ups, and schedule a call with you.

With leads, your content will be educational and focus on solutions to their problems with things like checklists, videos, and webinars.



4.Customers – The delight stage, the stage everyone forgets about, is for engaging with customers to build retention and repeat business.

Tapping into your current customer base with workflows, automated emails, promotions, etc. keeps them updated and most importantly, builds loyalty. One of the benefits of customer delight is being advocated by a happy client.

Staying in contact with customers and keeping them informed is a win-win. You're also helping them justify their purchase with you.



5. Blog Subscribers – These people read your blog and enjoyed it so much, they want to be notified when you have something new to say.

Blog subscribers fall under other categories as well, and as you monitor their engagement, you can turn a blog subscriber into a lead and eventually into a customer with varying CTAs within your posts.



6. Newsletter Subscribers – These contacts want the latest news regarding your company and are more invested than blog subscribers.


Like blog subscribers, they'll fit into other HubSpot contact lists. Tracking their engagement with your newsletter provides insight into their specific needs and where they're at in their buyer's journey.

Newsletters are a great way to drive traffic to your blog posts, promote social media interaction, and market ebooks.



7. Unengaged - These contacts haven't opened your emails or engaged with your content in a while. You need to put together a re-engagement campaign to get them interested again.



8. Delete - These are dead leads, unsubscribers, or addresses that bounce.

You need to purge them so you're getting real data when analyzing which campaigns are working for you and which ones aren't.



9. Abandoned – I think we can all admit that we've put an item in a cart and left it there.

This list is for you.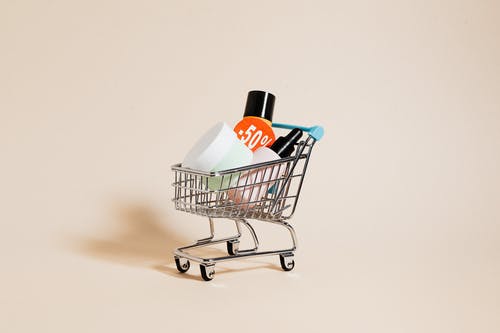 These contacts have gone so far into the process with you that they left something in their online shopping cart. You can shoot them a quick reminder email letting them know their item is selling out or, just to tell them they forgot items in their cart. A great sales tactic that we have used in the past is targeting them with coupons.


10. Industry Specific - The more specific your content is to an industry, the more invested they'll be which gives a higher likelihood they'll consider you their go-to.
Let's say you're an event planning company and you deal mostly in weddings and corporate events. You'll want to share content that is segmented and specific to your contacts.


11. Unsubscribed - Ah, the dreaded unsubscribers. It is what it is.
Look through the contacts and, based on their web activity, decide if you can re attract them with new services and products or if you need to move them to the delete list.


12. Competitors - Knowing what your competitors are doing helps you navigate your industry and business.
It keeps you updated on trends, assists in creating new ideas, and encourages you to occasionally redefine your target market. Organizing competitors, together in one place, makes it faster for you to run through and see if they're up to anything new.
In closing, setting yourself up with contact lists in HubSpot, ideally from the beginning, helps keep your sales cycle organized. It serves to drive more traffic to specific platforms, allows for better targeting, gives you higher conversion rates, better data, and ultimately, will lead to more sales.