Facebook ads have been very instrumental in helping organizations reach their campaign objectives, whether it's to generate leads, increase sales, or drive traffic to their websites. Part of the reason being that it's one of the most cost-effective advertising tools, especially for a top social media platform that has such a powerful organic reach. But if we think about the ever-changing state of technology, we can't help but question the future of Facebook ads and how this social media giant will stay relevant and competitive.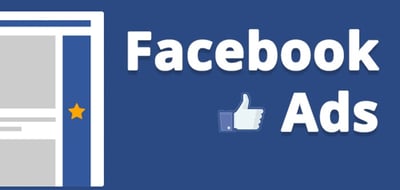 Stats Your Brand Can't Ignore
Facebook is accessed by 2 billion U.S. users monthly (Statista) which goes to show the potential of your target marketing outreach. In addition, 70% of all U.S. users access Facebook daily, with 82% of the 18-29 year-old demographic are among the most actively engaged users (Pew Research Center). When considering Facebook's dominance in the ad industry, it's one of the cheapest with an average cost-per-click of $1.72 across all industries, according to WordStream. To view performance benchmarks and the average cost per CPC by industry, Wordstream's recent report dissects advertising on Facebook.
[DOWNLOAD]
If you haven't noticed already, Facebook is using new ways to stay ahead of advertising trends.
The Future of Facebook Ads
Stories and Live Video
Although, Snapchat was essentially the first of its kind to spearhead the movement of 24-hour short videos and images, Instagram (owned by Facebook) adopted the same concept including live video. As it turns out, Instagram stories is 150 million daily users strong, which has over 30 brands like Airbnb, Nike, and Capital One plugging their advertising capabilities into this new platform.
A few months ago, Facebook app began rolling out its stories feature. Combined with its live streaming video, these tools offer businesses a new way to advertise and gives us a glimpse of the future of Facebook ads.
Messenger Ads
It won't be long until businesses can send sponsored messages on Facebook Messenger - but, only to users who have reached out to them previously. Facebook announced earlier this year that it will expand its Messenger home screen to include sponsored messages in the form of brand offers and updates that will be targeted to specific audiences.
Photo Credit: Google Images
Watch
YouTube could gain a new rival. Facebook is launching original video content to add to users' news feeds which will consist of live event coverages, reality TV and programming. The TV-shaped Watch button will be accessible in the bottom of the app's navigation bar. Marketers can monetize from mid-roll video ads after 20 seconds of viewing in which Facebook will share 55% of ad revenue.
As a tech giant, the future of Facebook ads is one that everyone is eyeballing. It'll be interesting to see how the new wave of advertising features will be integrated into the platform to drive more sales and traffic to businesses than any other paid channel.
If you're looking to get Facebook smart and gain insight on how to engage Millennials, this guide is for you.