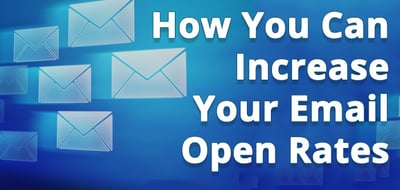 The average person gets a whopping 121 emails in a day, as reported by Entrepreneur. Talk about inbox overload! Email marketing is no easy job when one of your top objectives is to actually get those emails opened and simultaneously dodge the spam filter. It requires time, attention, and preparation.
In case your email open rates are getting you down, apply these 5 key components to any email campaign for a better chance at boosting engagement and ROI.
[DOWNLOAD]
The Subject Line
Of all the factors that affect your email open rates, this is your winning ticket to standing out in a crowded inbox. Did you know that 47% of emails are opened based on the subject line alone? No matter if you're sending out a monthly newsletter, lead nurturing emails, a new blog, or an event, always create compelling subject lines that grab attention. On the other hand, the last thing you want is for your email to end up in the spam folder. So stay away from writing all in large caps and/or a lot of exclamation points - LIKE THIS!!! Instead, try personalizing emails, and pack in as much relevant information in your subject line as possible.
Fun tip: 56% of brands that use an emoji in the subject line have higher open rates, according to Campaign Monitor. Also, creating a sense of urgency is a great way to light a fire under your subscribers - people react faster to a deadline. Interestingly, here are a couple of fetching examples I found in my inbox this week, one of which includes an emoji (Cirque du Soleil).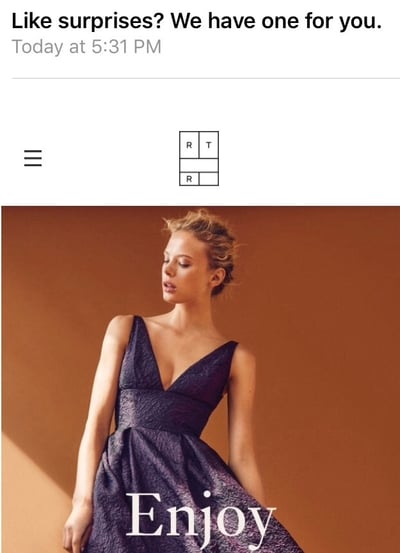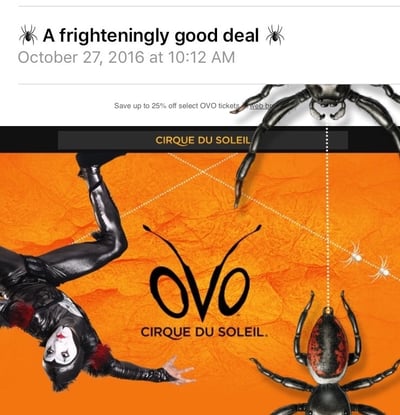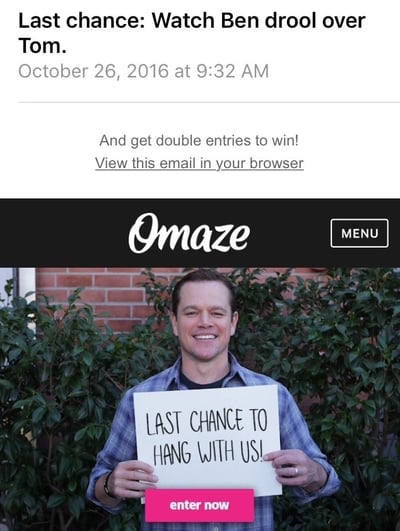 Segment Your List
Don't shoot out emails blindly. The risk of confusing or frustrating your customers with irrelevant content is too great when you neglect to segment your list. For example, it wouldn't make sense to send a message containing the city's top local steakhouse restaurants to a vegetarian on your contact list. So, it's a good idea to personalize your messaging based on your customer's specific interests and behavior which you would have already collected from lead generation forms they have filled out. If you haven't collected this information yet, try an online survey.
Content Quality
You've read it before and we'll write it again, content is key! In order to achieve content marketing success, you need to first craft your campaigns/offers according to your audience's interests (think about your company's buyer personas). Once you've defined your audience, create relevant content (eg., blog, social media, infographic, etc.) with the goal of providing answers to their issues/problems. This is what will get them to click.
Timing Is Everything
Higher email open rates generally take place on a weekday rather than on a weekend. The best times to hit 'send' also varies by industry and who you're recipients are. According to a very useful analysis from CoSchedule, Tuesday is the best day to send emails, while Wednesday comes in second place. B2B emails get lucrative results when they are sent in late morning or early afternoon. Test out campaigns on your list to determine which times are optimal - with subject lines, that's where A/B testing comes in.
Make It Mobile-Friendly
About 74% of smartphone owners use their phones to check email, according to HubSpot. Need I say more? Here's how you can improve your email open rates for mobile:
The design of your message should be clean and simple while focusing on the goods.
Single column templates will save readers from having to zoom or scroll through the content of the email. Easy navigation will bring them straight to the call to action (CTA).
Speaking of CTA, make it easy to find! Place it near the top of the email.
Avoid tiny fonts. Use minimum size of 14pt for body text and 22pt for headlines.
One to three images is recommended. Note: every smartphone's default settings is different, so it's not guaranteed images will be displayed. In this case, it helps to include image descriptions.
The list doesn't stop there. The ultimate key to a successful content marketing strategy is understanding your audience. More so with Millennials, for instance, who are dominating the global consumer landscape. How do you approach the "selfie" generation with inbound marketing that speaks their language? Tap into this lucrative market with our complimentary whitepaper and discover exactly how to attract Millennials.