Inbound marketing isn't easy. You need the time, resources and strategies to not only drive the best inbound traffic, but also build responsive processes in your marketing methods to ensure positive user experience. Many SMBs, however, neglect their marketing mainly because of time constraints, or they think it requires a lot of money. About 76% of SMB owners in the US report facing marketing challenges. Why not let a specialized marketing agency like Responsive Inbound Marketing do the grunt work for you?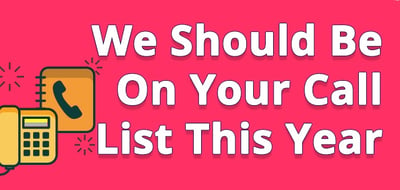 Here's a little of how we consistently stay ahead of the curve and why you can entrust your brand's marketing in our hands.
[DOWNLOAD]
1. We track marketing's continuous changes (we see you, Google!).
Inbound marketing covers a continent's worth of media and platforms, but the kingpin is Google whose strategy we're all trying to decode. Responsive Inbound Marketing is dedicated to studying Google's continuous changes and evolving our best practices to help our clients' marketing strategy.
Pillar Pages Help Your Search Engine Rankings
The latest change to take place in the realm of search engines, which marketers are closely tailing, is how users are performing searches. Marketers recognize the need to go wide and deep with content in order for their sites to rise to the top of searches. Responsive Inbound Marketing is implementing pillar pages with our clients. With the Hubspot tools at our fingertips, we are able to build the website infrastructure to accommodate pillar pages. We are striving to keep pace with changes in search engine behavior.
2. We know how to leverage our client's existing content while building their content base.
The online content ecosystem is vast and our clients have already produced great volumes of it. They know their business best, and the guides, white papers, podcasts and blogs in their inventory are valuable assets.
Creating Content That Educates and Converts
As your inbound marketing partner, we strive to leverage this existing content to reach potential customers who will benefit from this information. As customers navigate the buyer's journey, it's important that they are empowered with as much information as possible to inform their decision to make a purchase from you. Responsive Inbound Marketing comes alongside our clients to ensure their content is tagged, linked, and connected in ways that are meaningful for potential customers.
Photo Credit: HubSpot
3. We care for our clients and position them for strategic growth.
Since the beginning of 2018, all of our clients have experienced significant growth as a result of our partnership, whether it be an increase in social media follows (one client has seen an increase of 10% in followers), e-mail subscribers, and keyword-focused blog content --some have even seen the highest traffic and conversion rates yet. We are able to track and compare all of these analytics through the Hubspot marketing dashboard to which all of our clients enjoy access.
4. We are a custom-tailored boutique marketing agency.
Our founder, Lindsey Farmer, brings a depth of insights on inbound marketing from her experience as a channel consultant at HubSpot. She leads an experienced and results-driven team of marketing professionals to execute your strategy. Curious how our team could help yours to raise your inbound marketing strategy? Contact us today!