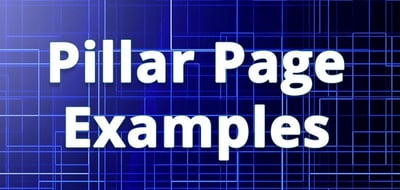 As you know, Google keeps tweaking its algorithm to keep up with user behavior changes. The latest change to take place in the realm of search engines right now, which marketers are closely tailing, is how people are performing searches. Longer-form search queries of which 64% are four words or more, according to HubSpot, are becoming the norm as people are specifying what they're looking for. As such, marketers are upping their content game to stay ahead in blogger and SEO best practices. This is where a pillar page enters the picture.
A Pillar Page, You Say?
The web is driven by a sea of content, which puts more demand on the way we target search queries to get people to click on our web pages. Adopting a pillar strategy combines both keyword strategy and valuable content to swing your SEO into high gear.
[Download]
Simply put, think of a pillar page as the support beams of your house around which your website is built. A content pillar runs longer than an average blog post and focuses on a core topic, but broad enough to dig deep into, like this HubSpot piece on Instagram marketing. It contains connected ideas that are hyperlinked to subtopics (blog posts, social media, etc) clustered together. A pillar's form should essentially come around full circle to have a common connection to the core topic.
Check out these pillar pages being put into action. Notice their main components:
Pillar content page
Topic clusters (subtopics)
Hyperlinks (imbedded in subtopics)
1. Help Scout
Help Scout's Acquiring Customer with Email pillar page offers content rich in subtopics to strengthen the value of the main topic. Well-organized and simple, a series of hyperlinks resourcefully connects to other content assets on their site.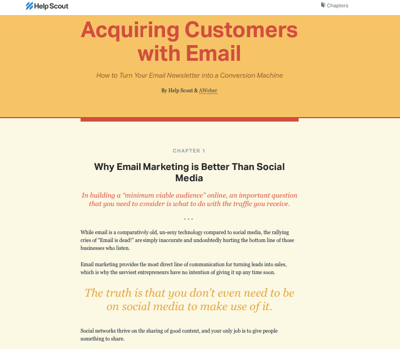 Photo Credit: Help Scout
2. Typeform
From its interactive, fun design to its pillar strategy, Typeform's Lead Generation zooms in on the audience it wants to attract with grabbing content that answers visitors' questions quickly and easily.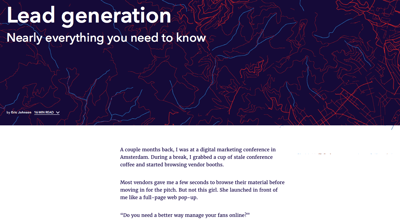 Photo Credit: Typeform
As you scroll down, it's easy to see all of the elements that make the page a success, starting with the anchor-linked table of contents, valuable text broken up into sections, visual social media CTA's, and most importantly, links to guide readers to Typeform content assets. All together it makes an undeniable impact.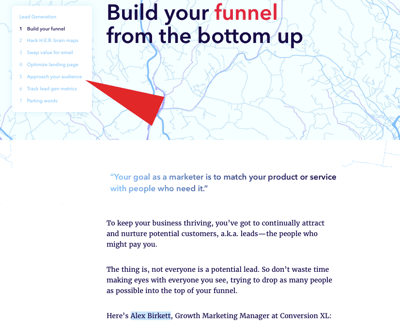 Photo Credit: Typeform
Adapting To Search Engine Changes
Staying on top of Google's algorithm and user search behavior can feel a lot like you're running a marathon. Your SEO strategy is akin to planning out your roadmap so that you meet your end goal - at a healthy pace. So with marketers being forced to adapt to search engine's ever-evolving landscape and maintain a high SERP ranking, why are marketers shifting to pillar content? It all boils down to creating valuable and effective content whose purpose is to convert visitors into leads and eventually customers, and provide a more positive user experience. With pillar content, your site's architecture is uniquely organized with the visitor's needs in mind —because that's the most important thing.