Thanksgiving is right around the corner and before you know it, Christmas and the holiday season are in full swing. Have you thought about how the holidays might affect your website? During this time, businesses could be prepping for a holiday rush or slump, or somewhere in between. Either way, you should evaluate whether your business needs some extra stuffing in terms of web strategy.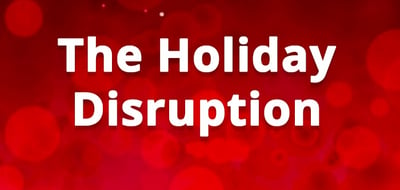 Every business has its ups and downs which are unique to a company or industry. If the holidays affect your digital bottom line, it's important to plan ahead to avoid the holiday disruption.
Here are a few SEO strategy tips to help you prepare for festive season marketing success.
[DOWNLOAD]
1. Mobile Strong
If you think your business could benefit from the holiday hustle, make sure your website is optimized for mobile so as to cater to the consumer's every whim. Web design is no longer just about looks, but all about the experience. The average smartphone conversion rate is up 64%, compared to the average desktop conversion rates (socPub). So focus on how to convert web traffic into sales by conceiving a mobile-specific solution that works best with the user.
2. Holly Jolly Blog
Brand blogging is a crucial component to an effective inbound marketing strategy which hinges on quality and consistency. Beef up your blog right before the holidays by writing posts in bulk and schedule them for publication later - or have your marketing team handle it - add holiday-oriented SEO and spread some seasonal sentiments with aesthetics or marketing material.
3. Website Redesign
We're not saying to gut your entire website (that might take time), but rather re-evaluate your content and set clear goals about what you want your site to achieve by year's end. Assess how your CMS is working for you, and analyze user feedback and interactions with your web pages to improve overall experience.
4. It's The Little Things
If a website redesign is not in the cards, no worries. Give your attention to the little details - because they too can affect your brand perception. Scan your website for any updates that make a difference in providing visitors and consumers with useful info, such as holiday hours and easy-to-find contact info, social media, clear CTA's, etc.
5. Visual Content To Maximize Seasonal Selling
Visual marketing is an undeniably influential tool that can affect buyer perception. Graphics, video, and logos attract more attention than text. In fact, videos alone can help the decision process - for example, including a video on a landing page can boost conversion by 80% (Unbounce).
These elements mentioned above weigh so heavily on the success of your online presence that even if the holidays don't affect your business much, they're still worth a look-over. Adjusting your web strategy can depend on your objectives, your customers, and your cycle, which is exactly our mandate for businesses like yours.
Does your website align with your marketing strategy? Get in touch for a free assessment.