Is your content strategy based upon actual analytics and data? If not, you have a real problem. Do you know what your competitors are doing? Why are they outranking you? We'll help you answer those questions. Get your: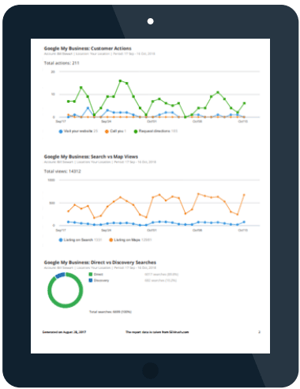 Competitor Report
Strengths and weaknesses of your competition
What their marketing plan consists of
What blogs are getting a lot of traffic
How you stack up
SEO Analysis Report
What priority keywords to use
What your audience is searching
What specific content to focus on
Your website's online visibility and positioning
And so much more
Be smart about your marketing. Your success depends on effective content, strategy, understanding your keywords and much more.
No contract, no binding commitment. You'll get a detailed report! Pricing varies per report.