There's a reason why nearly every marketer today is making Millennials a priority. There are currently 80 million Millennials in the U.S. – nearly one-fourth of the total population. And, with an annual buying power of $200 billion, they are the most lucrative market.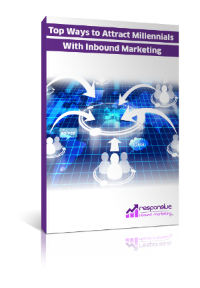 So, what are the top ways that marketers can attract this instrumental group?

In this white paper, find:


Proven marketing methods that resonate with Millennials

Inbound marketing tactics

Key trends




And more!

Fill out the form to the right to uncover why inbound marketing works with Generation Y and learn how to make these strategies work for your brand!