Choosing between hiring an in-house marketer
 or working with an agency is not an easy decision. There are pros and cons to both sides – so how can you conclude which option will better help you achieve your goals?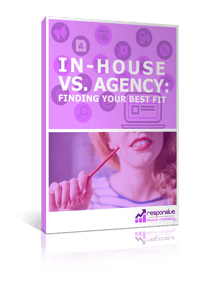 The right decision really comes down to determining which option is a better fit for your current situation. What if you have over 150 employees or over 50 dedicated sales positions? Or, what if you're a smaller business working to establish yourself in the market?

In this white paper, uncover:

Key signs you should hire in-house

Key signs you should employ an agency

Benefits of each option

And more!

Fill out the form to the right so you can make an informed decision about whether an in-house marketer or a marketing agency is the right move for you.